GLOBAL KYONGDONG

GLOBAL KDEC

Infrastructure Division
Transportation Planning Department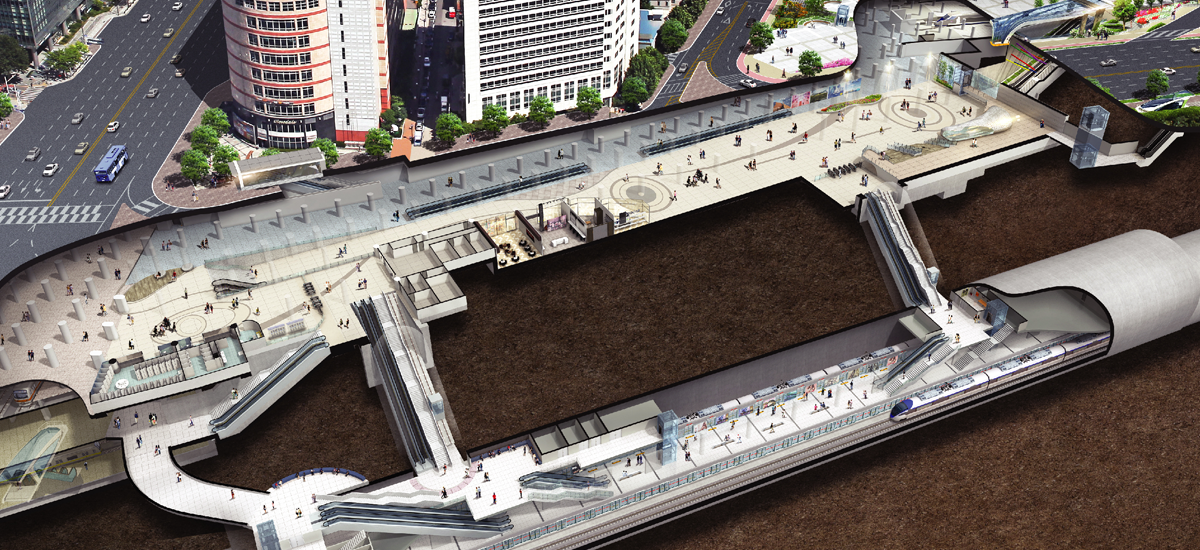 Traffic Impact Assessment of Samsung to Dongtan Railway Construction Project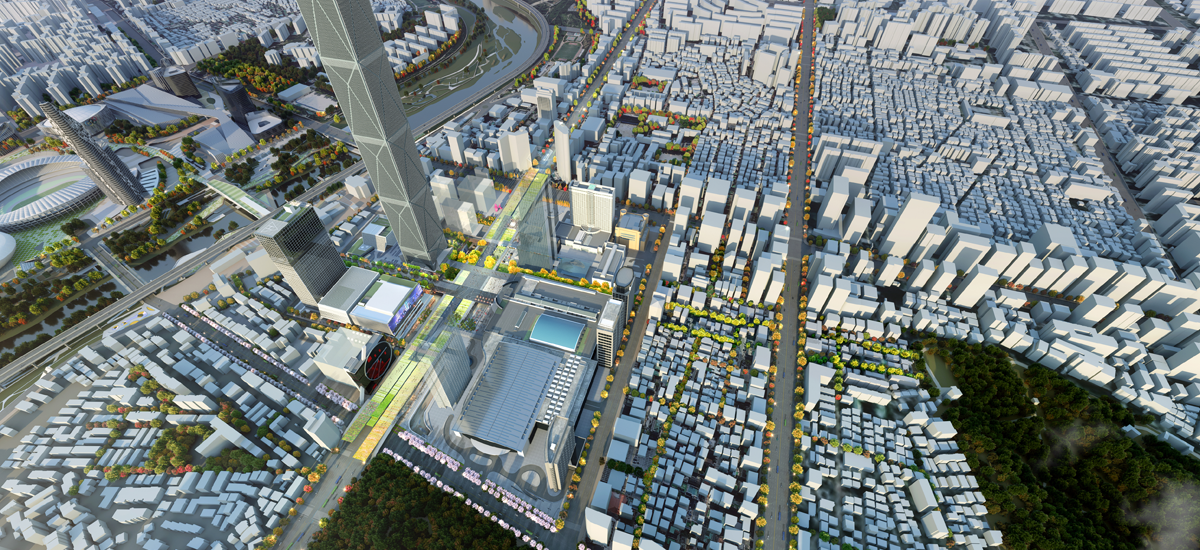 A Basic Plan for the Expansion of Road Network in the Southeast Region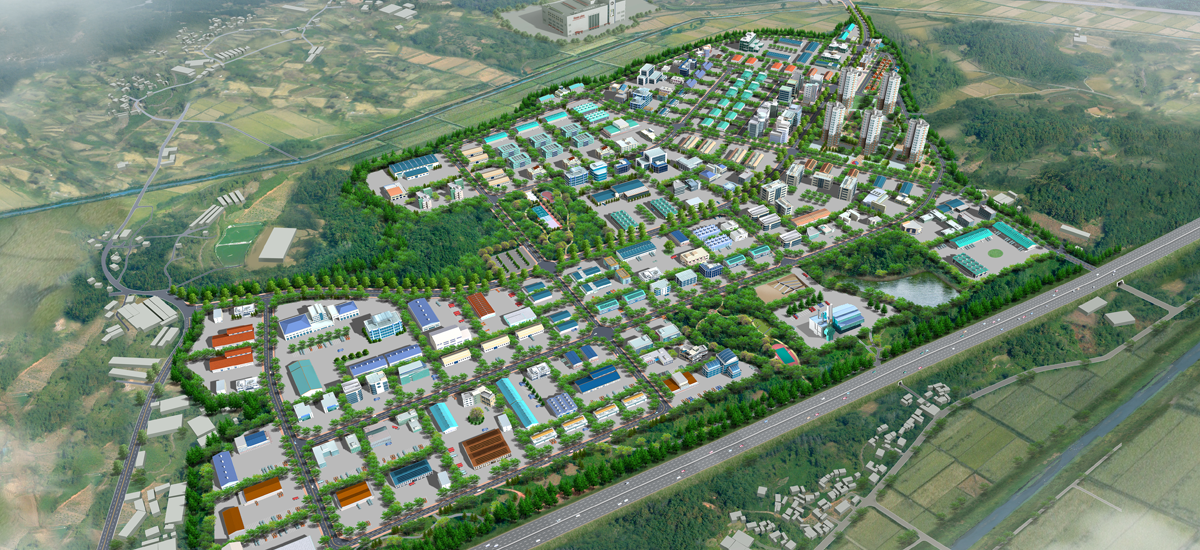 Traffic Impact Assessment of the 5th General Industrial Park in Cheonan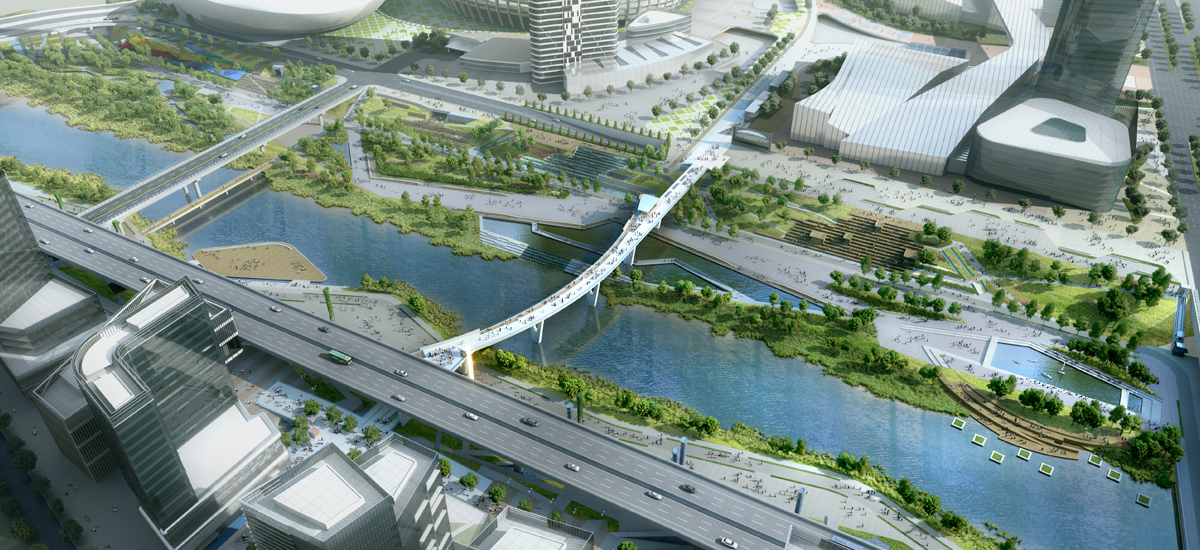 Feasibility Study for the Installation of Tancheon Pedestrian Bridge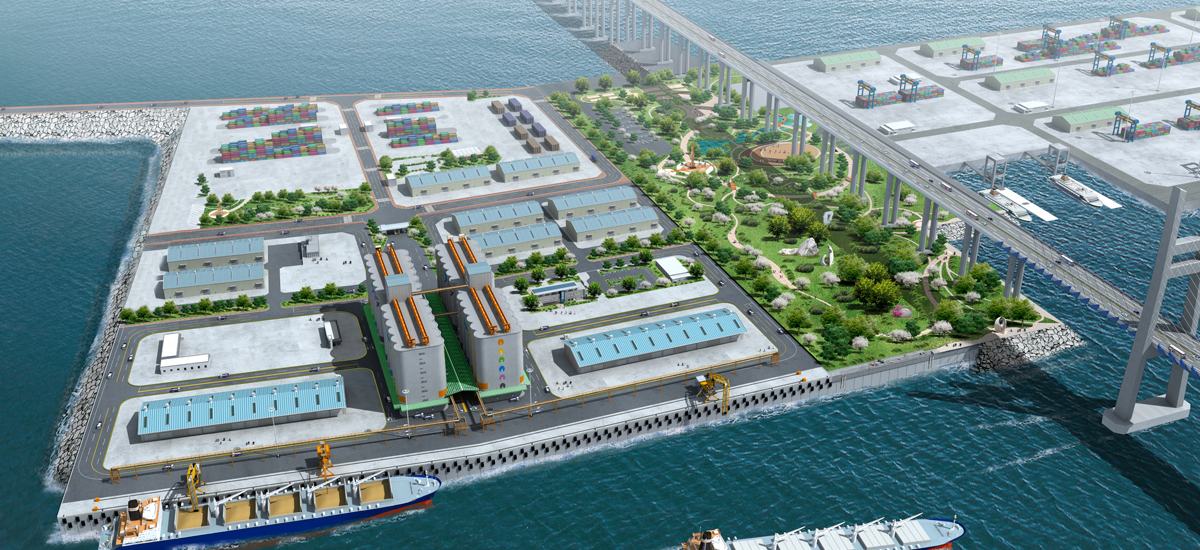 A Study on the Improvement of Traffic Impact Analysis of the Private Investment Project in the Grain Ponds of Pyeongtaek and Dangjin Harbor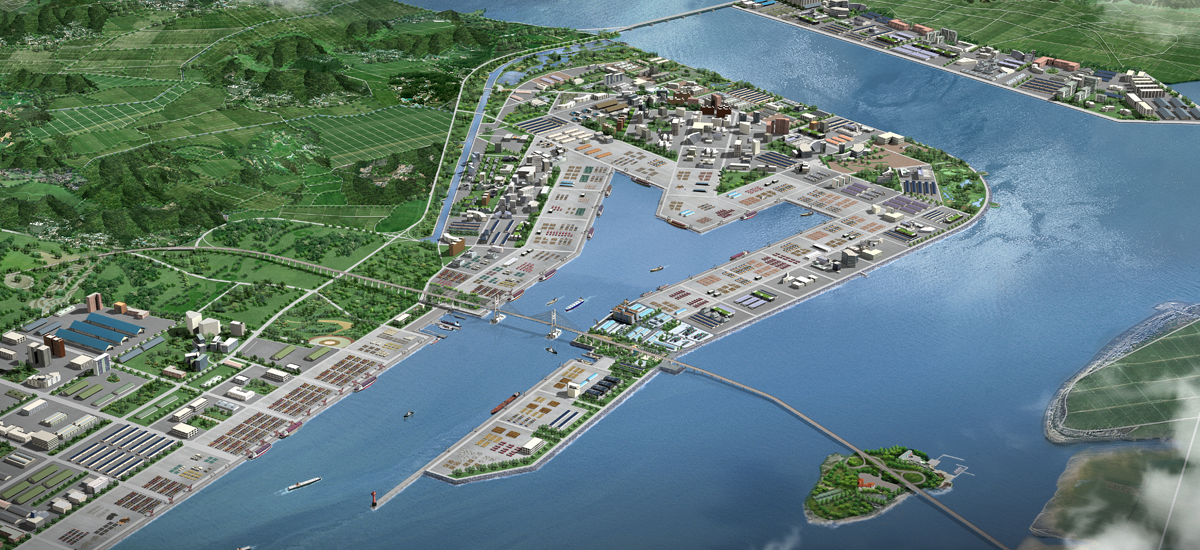 Traffic Impact Assessment of Dangjin Harbor Development Project in Pyeongtaek
"We will be GREEN light of your life"
As a department specializing in Traffic, the Traffic Planning Department establishes comprehensive Traffic plans in various fields, including feasibility assessment, including traffic law-abiding plan (city Traffic maintenance, road construction management, public Traffic, traffic safety, pedestrian safety, bicycles), wide area Traffic system, traffic impact assessment, Traffic System Management (TSM), road traffic safety Audit, and private investment projects, and has the best expertise in Korea.

We have accumulated knowledge-how based on numerous domestic and overseas business experiences, and we are steadily developing technologies by actively coping with future high-tech applications and changes in the system in response to the 4th Industrial Revolution.

No matter how future Traffic society drastically changes, we will do our best to provide flawless, impeccable traffic services.
Business Fields
· Feasibility Study and Evaluation of Traffic Facilities
- A Preliminary Feasibility Study for the Development of Public Traffic Facilities, the Verification of Traffic Demand in Traffic Facilities,
and the Feasibility Evaluation of the Adoption of New Traffic Mode
· Traffic handling plan for large-scale development projects
- Measures for the improvement of wide area traffic, measures for establishing a connected Traffic system, traffic impact assessment, traffic
feasibility review, planning and analysis of the Traffic sector in development projects, and inspection of the implementation of the traffic
impact assessment
· Traffic Law-abiding Plan
- A basic plan for urban Traffic organizing, road construction, regional public Transport plan, regional Traffic safety plan, Low-Traffic demand
improvement plan, bicycle use promotion plan, Basic Plan for Improving Pedestrian Traffic, Basic Plan for Improving Pedestrian Safety and
Convenience, Basic Plan for Sustainable Traffic Logistics Development
· Public Traffic operation and facility planning
- Establishment of Bus Rapid Transit (BRT) Project in and out of Korea, Central Bus Exclusive lane Construction Project, Bus Route System
Reorganization Plan, Mass Development Project Plan Public Traffic Facility Plan, Multi-Multiple Transit Center Development Plan
· Planning and designing projects to improve traffic environment and traffic operations
- Traffic System Management (TSM) Plan and Design, Five-Year Life Traffic Improvement Plan and Improvement Project, Pedestrian Preferred Lot
Design, Bicycle Road Design, Accident Vulnerable Area Improvement Project,
Basic plan for road sign maintenance, operation management of traffic signal system, supply and demand survey of parking lot, monitoring
operation of Traffic facilities, general traffic safety
· Private investment projects
- Exploration and Proposal of Private Projects for SOC Facilities
· Overseas Business
- National and regional Traffic master planning, large-scale development project Traffic sector planning, public Traffic infrastructure
planning (BRT, LRT, etc.)
Major Project
Administrative City Construction Agency

Establishment of Traffic Impact Analysis and Improvement Measures (Change Review) of Administrative City-Daeduk Techno Valley Road Construction Corporation (2nd section)
Busan Regional Land Management Agency

Traffic Impact Analysis and Improvement Measures for Geoje-Masan National Highway Construction and Two Construction Projects,

Feasibility verification of Sacheon Air Industry Bridge
Daejeon Regional Land Management Agency

Traffic Safety Audit of Chungcheong Inland Highway Lot 3

Traffic Impact Assessment of Manripo-Taean Road Construction Corporation in Taean
Iksan Regional Construction Management Agency

Traffic Safety Audit of Daedeok-Yongsan Road Construction Site
Wonju Regional Land Management Agency

Traffic Impact Assessment of Wangsan ~ Seongsan National Road Improvement
Pyeongtaek Regional Maritime Harbor Authority

Traffic Impact Assessment (Reconsultation) of Pyeongtaek Dangjin Harbor

A Study on the Improvement of Traffic Impact Analysis for the Private Investment Project in Pyeongtaek and Dangjin port of Yanggok wharf
Korea Land & Housing Corporation

Establishment of the Linked Traffic System for Gyeongnam Air National Industrial Complex

Traffic Impact Assessment of Daegu 00 City Advanced Industrial Park Project

Traffic Impact Assessment (Change) for the Construction of the Public Housing Area in Goyang

Traffic Impact Assessment (Change) of the Public Housing Area in Hyangdong, Goyang

A Study on the Change of Traffic Impact Analysis and Improvement Measures in the Housing Area of Buchunok road

Traffic Impact Assessment Service for Seokmun National Industrial Park Development Project

Traffic Impact Analysis and Improvement Measures (Change) Services for the Construction of Housing Site Development Project in Boryeong-Myeongcheon District

Traffic Safety Audit of the Paltan Detour Road Construction Corporation

Establishment of Wide Area Traffic Improvement Measure of Gwangju and Jeonnam 00 Industrial Complex

A Study on the Optimal Road Size Estimation through Traffic Inspection in New Town

RH10BL Traffic Impact Analysis and Improvement Measures for the New Town Urban Development Project Area of South Chungcheong Province (Naepo)

Wide Area Traffic Improvement Measures (Change) Service in the Housing Site Development Project in Hanam Pungsan District

Reconsultation of Traffic Impact Assessment for Housing Site Development Project in Hanam Pungsan District

Change of Urban Development Project in Gyeryongdaesil
Korea Railroad Facility Corporation

Traffic Impact Assessment of Samsung-Dongtan Rapid Transit Railway Construction Project

Traffic Impact Assessment Service of Suin Line Wolgot Station, Janghang Line Shingchang Station

Analysis of the Traffic Impact of the Intrusion Railways in Gunjang National Industrial Complex Improvement plan establishment service

Traffic Impact Analysis of Pohang, Yeongil bay, New Harbor and Intrusion Railway Improvement plan establishment service

Post-Evaluation of the Construction Project of the Taebaek line Jecheon-Ssangyong double-track Railway

Post-Evaluation of Bundang Line, Wangsimni ~ Seolleung Double track Railway Construction Project
Korea Water Resources Corporation

Establishment of Traffic Impact Assessment of the Expansion Complex Construction Project in the Gumi National Industrial Complex
Korea Rural Community Corporation

Evaluation of Traffic Impact on Existing Real Estate including Nongjin Office
Korea Highway Corporation

Technical Review of Design Criteria of BRT Bus (Bus Rapid Transit)

Traffic Impact Assessment Service for the Yeongdong Expressway (Shingal-Hobeob) Expansion

Traffic Impact Assessment Service for Namhae Expressway (Naengjeong-Busan) Expansion Project

Traffic Impact Assessment Service for the Dangjin-Cheonan Expressway Construction Project
The Korea Transport Institute

Research on the Establishment of Measures for Improvement of Wide Area Traffic in Multifunctional Administrative City and Technology Division
Independence Hall of Korea

Traffic Impact Analysis of Traffic condition Improvement plan establishment of Independence Hall
Seoul Metropolitan City

Feasibility Study and Basic Planning for Undergrounding of Dongbu Arterialway

Feasibility Study on the Improvement of Undergrounding in Olympic Highway

Feasibility Study for the Installation of Tanchon Pedestrian Bridge

Basic plan for Pedestrian corridor rehabilitation in the International Complex

Traffic Handling Measures for the Opening of the Gangnam Circular City Expressway

Basic Plan for the Expansion of Road Network in the Southeast Region

Feasibility Study for Park Circulation Traffic Facility

Monitoring for the Opening of Gangnam Circulation Road

Feasibility Study and Basic Design of the pedestrian corridor in the Southeast Region
Gangnam Circulation Road Ltd.

Establishment of multi-level Traffic Management Plan for the Sadang IC of Gangnam Circulation Road
South Chungcheong Province General Construction Office

Traffic Safety Audit of Chunghwa-Gooryong 2 lanes Regional Road expansion and pavement

Traffic Safety Audit of Construction of the Gaya Mountain Circulation Road
South Chungcheong Province Development Corporation

Traffic Impact Assessment Establishment of the Urban Development Project in Dongpyeong District, Taean

Traffic Impact Assessment (Change) of Chungcheongnam-do Office (Napo) New Town Development Project
Cheonan CIty

Traffic Impact Analysis and Improvement Measures for the Housing Site Development Project in Cheongsu District, Cheonan

Traffic Impact Assessment of Urban Development Project in Cheonan Household Area

Traffic Impact Assessment Service for the 5th General Industrial Park in Cheonan

General Traffic Safety Audit of Ipjang-Sunghwan Road Expansion Project, Line No. 14
Asan City

Traffic Impact Assessment of Dunpo Regional Industrial Complex

Traffic Impact Assessment of Inju Industrial Complex Coastal Access Road Lot 1

Traffic Impact Assessment of Urban Development in Asan Area

Traffic and Disaster Impact Assessment of High-tech industrial complex in the Asan western region

Improvement of Traffic Impact Analysis of Urban Development Project in Sinchang-Haengmok Area

Traffic Safety Audit of Oeamdaero (Dae-ro 3-5) Expansion Construction

Asan Second Techno Valley Entry Road Traffic Safety Audit Service Station
Daejeon City

Traffic Impact Assessment of Daejeon Pyeongchon General Industrial Complex

Traffic Impact Analysis and Improvement Measures of the Renewal Project in Daejeon Industrial Complex

Basic and Detailed Engineering Design of Public Traffic in Daejeon Metropolitan Area and Comprehensive Improvement of Public Traffic on Pilot Road
Dangjin City

Traffic Impact Assessment of the Urban Development Project in Daedeok ~ Sucheong District in Dangjin

Traffic Impact Assessment of Nanji Island Tourism Area in Waemok Village
Gyeryong City

General Traffic Safety Audit of Urban Planning Road excluding Daesil District

Traffic Safety Audit of Air Force Corps IC ~ Geomokjeong Road Expansion Project
Gyeonggi City Corporation

The Establishment of Measures for the Improvement of Wide Area Traffic in the Housing Site Development Project in Namyangju Area

Measures for the Construction Traffic Processing in the Pyeongtaek-Godeok Internationalization Area following the closing of Galpyeong High-Rise Roadway
Gangwon Development Corporation

Traffic Impact Assessment of Samcheok Embankment General Industrial Complex
LG Household & Health Care Co., Ltd.

Traffic Impact Assessment of the Cheonan Future General Industrial Park Construction Project
Hanhwa City Development Ltd.

Traffic Impact Assessment of Yongin Techno Valley Construction Project
Daewoo Engineering & Construction Co., Ltd.

Traffic Impact Assessment of Gwacheon Knowledge Information Town Public Housing Area (Change)
Ministry of Land, Infrastructure and Traffic

National Highway Network Master Plan Establishment in Cote d'Ivoire
Tanzania DART (Dar Rapid Transit Agency, Tanzania)

Consulyancy Service for design of 42.9kms Bus Rapid Transit System-Phase 2 and 3 in Dar Es Salaam City
Korea International Cooperation Agency (KOICA)

A Master Plan for the Yangon-Hanthawaddy-Bago Corridor and Yangon South-Western Regional Development