GLOBAL KYONGDONG

GLOBAL KDEC

Urban Development Division
Landscape & Leisure Department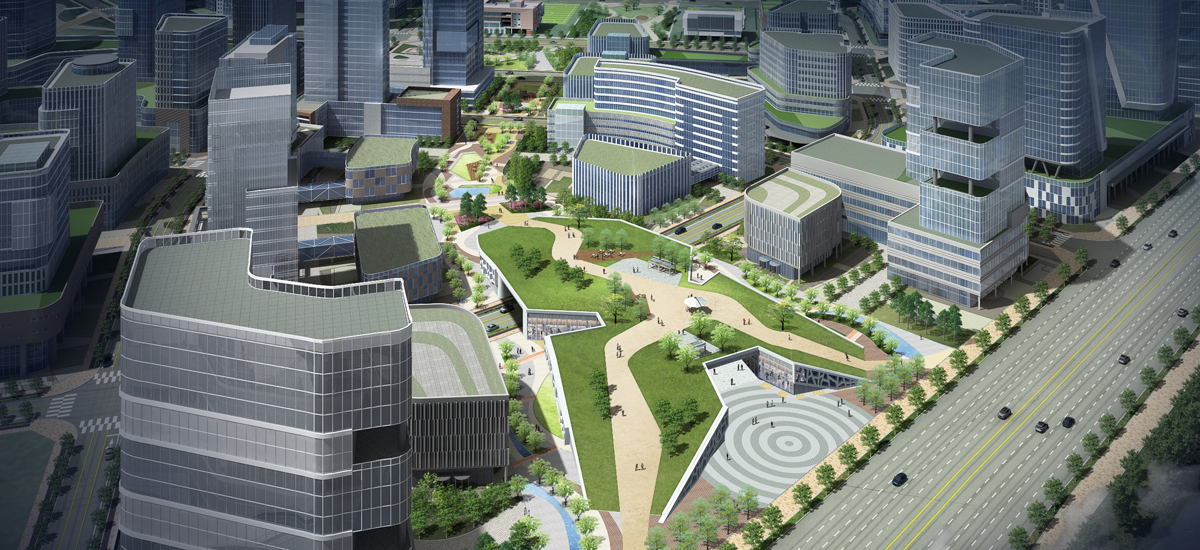 Gwacheon Proposal Perspective 1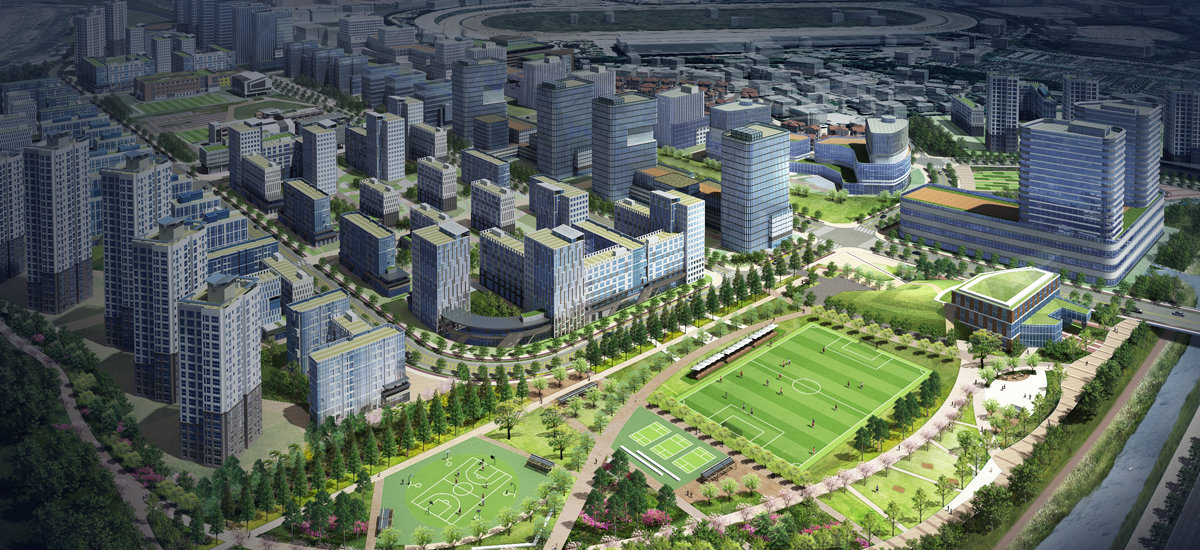 Gwacheon Proposal Perspective 2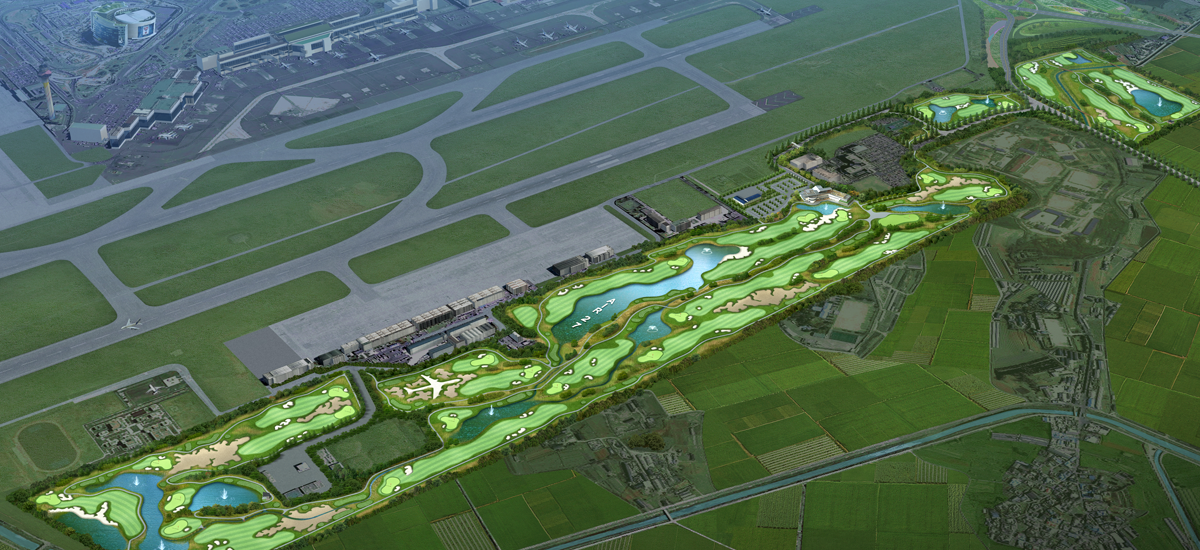 Schematic Design of Kimpo Airport Public Golf Course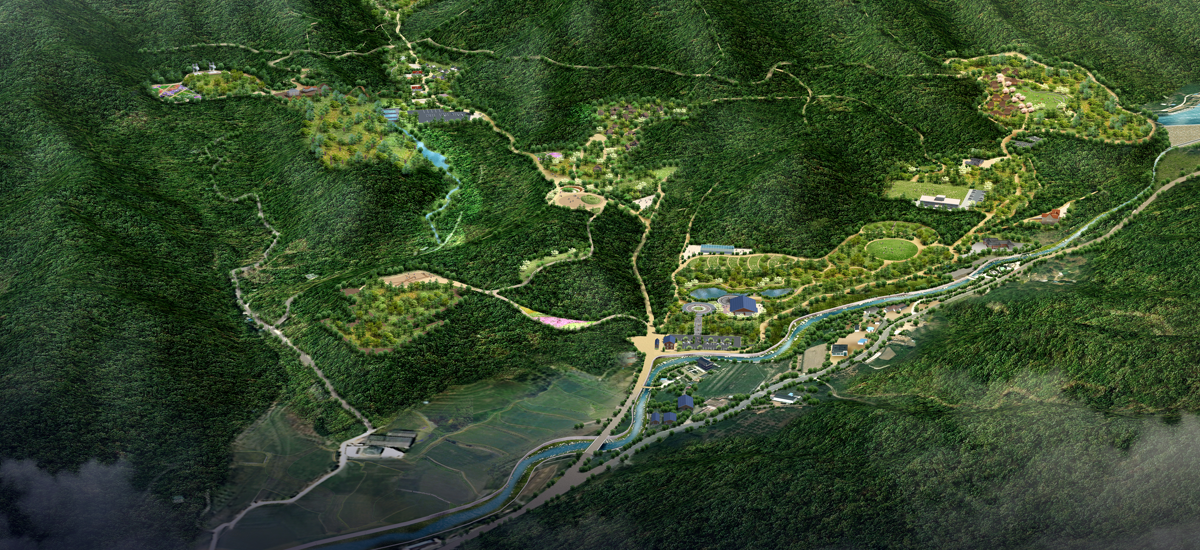 Bird's Eye View of Baegunsan Forest Welfare Park
Bird's Eye View of Design Contribution of Ecotelta City 2-1 Area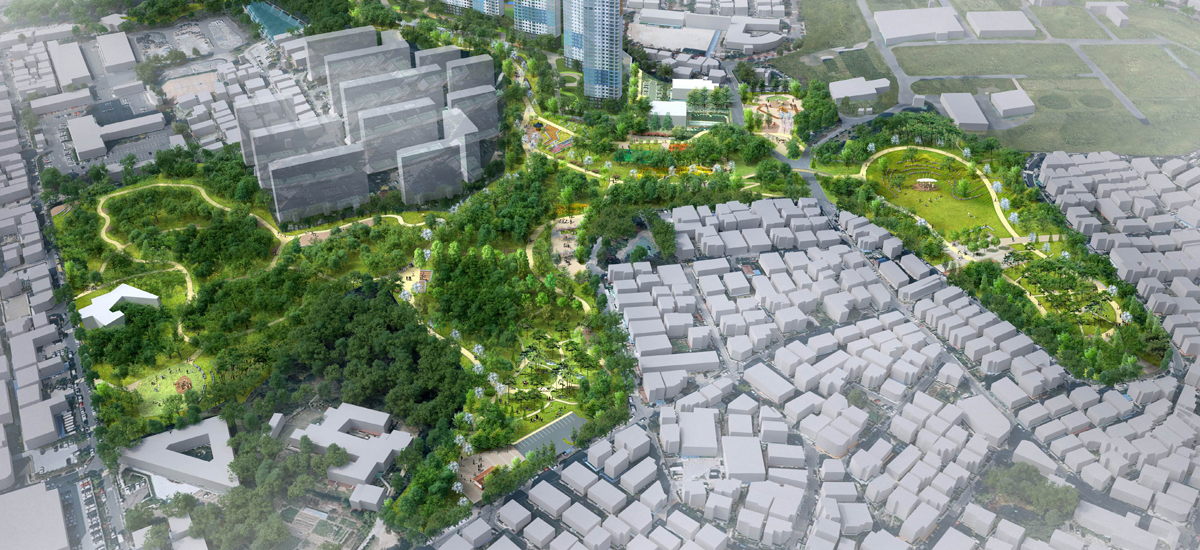 Bird's Eye View of Yongjeon Neighborhood Park
"We create eco-friendly comfortable space."
Landscape's top priority is create a beautiful and healthy environment. We aim to plan, design, construct, and manage eco-friendly environment by applying humanistic and scientific knowledge. Also presents practical solutions which can overcome ecological crises in accordance with the flow of global trends. Eventually, sustainable environment will be bequeathed to the next generation.
To adapt changing paradigms, the professional experts in Landscape & Leisure Department of KDEC carry out plans, designs, and supervision of various amusement parks, tourism complexes, urban regeneration, and complex design, including natural, dynamic thinking, professional technology and artistic sense.
Business Fields
· Planning and design of urban planning facilities such as park green areas
- Parks and green areas, ecological parks, theme parks.
- Natural parks, natural recreation forests, forests, arboretums, gardens.
- Sports facilities, amusement parks, and cultural facilities
· Tourism Development Project
- Tourist attractions, tourist complexes, amusement parks, hot springs
- Golf courses, ski resorts, leisure sports facilities, tourism and recreation facilities.
· Planning and design of urban and residential environments
- Architecture and Apartment Landscape
- Housing development district, housing garden
- Street Environment and Street Facilities
Major Project
Clients

Title of Projects
Korea Land & Housing Corporation

Land Development Landscape Design of Gao District, Daejeon

Land Development Landscape Design of Dongho District, Daegu

Land Development Design of Jukjeon District in Yongin

Landscape Design for the Housing Site Development Project of Pungsan District, Hanam

Survey and Engineering Design of Cemetery Park in the Administrative City

Survey and Engineering Design of Gamil District in Hanam (Landscape Plan)

A Study on the Establishment of Outdoor Sports Facilities for the Revitalization of Haengbok City
Korea Rural Community Corporation

TK / Detailed Engineering Design of Agricultural Embankment level Project (Topjeong, Gung District)

TK / Detailed Engineering Design of Damyang Lake Embankment level Project
Korea Water Resources Corporation

Basic and Detailed Engineering Design of Busan Eco Delta City Section 2

Basic and Detailed Engineering Design of Landscape Works in the East Side of the Sihwa Phase 2 (Songsan Green City) Development Project

Basic and Detailed Supplementary Engineering Design of Sihwa MTV Landscape Works

Feasibility Study and Basic Planning of Waterfront District (B) (Landscape sector)
Korea Expressway Corporation

Landscape Engineering Design of National highway no. 30 Uiseong-Andong
Korean Airports Corporation (In Seoul 27)

Project to create a public golf course and a Sports facility for residents at Gimpo Airport.
Chungcheongnam-do

Feasibility Study for Deoksan Provincial Park Plan

Feasibility Study for Chilgapsan Provincial Park Plan

Basic Planning and Feasibility Study for Naepo Boosangchon Construction

Comprehensive Plan for Naepo Boosangchon Construction
Daejeon Metropolitan City

Basic Planning of the Forest of Yuseong Citizens Landscape
Gongju City

Basic and Detailed Engineering Design of the Landscape of the Jemin Ecological River

Basic and Detailed Engineering Design of Landscape of Natural Recreation Forest in the Jumi Mt.

Basic (Design Development) and Detailed Engineering Design of Residents-led Alley Economy Promotion Project
Nonsan City

Detailed Engineering Design of Carbon Forest Project in Nonsan City

A Study on the Urban Planning Facility Decision and the Establishment of the Park Plan in Noseong Mt.

Basic and Detailed Engineering Design of Yangchon Natural Recreation Forest
Gyeryong City

Landscape Design of Ipam Regional Industrial Complex

Basic Plan and Detailed Engineering Design of Improving the Landscape of Red bean Street Village (Promoting Rural Area Project)
Boryeong City

A Study on the Schematic Design for Daecheon Beach

Detailed Engineering Design of the 3rd District Construction Project for Daecheon Beach Tourism Area
Dangjin City

Establishment of Basic Plan of the Green Area in Dangjin City

Establishment of Plan of Dangjin City Park (Chaeun Park, Seungribong Park, Sinpyeong Park)

Basic Planning and Feasibility of Solmoe Divine Land Project
Taean County

Basic and Detailed Engineering Design Service for Manripo Tourism Area

Basic Engineering Design and Urban Planning Facility for the Construction of the Ecological Park in Sindu Dune
Hongseong County

Detailed Engineering Design of Namdang Tourist Site Landscape Project

Study on the Change of Decision of Planning Facilities and the Basic Engineering Design of Sports Park in Hongseong-gun Stadium Complex
Gyeryong Construction Co., Ltd.

Landscape Design of Dasan 2 Local Industrial Complex

Proposal for the Special Project of Development of Yongjeon Neighborhood Park in Daejeon
Kyong Dong Construction Co., Ltd.

Landscape Plan of Designation of Tappo-ri Tourist Site in Geoje-si
Baekje Cultural Area Development Corporation

Basic and Detailed Engineering Design of Baekje Forest Project