GLOBAL KYONGDONG

GLOBAL KDEC

Environmental Division
Water Supply and Sewerage Department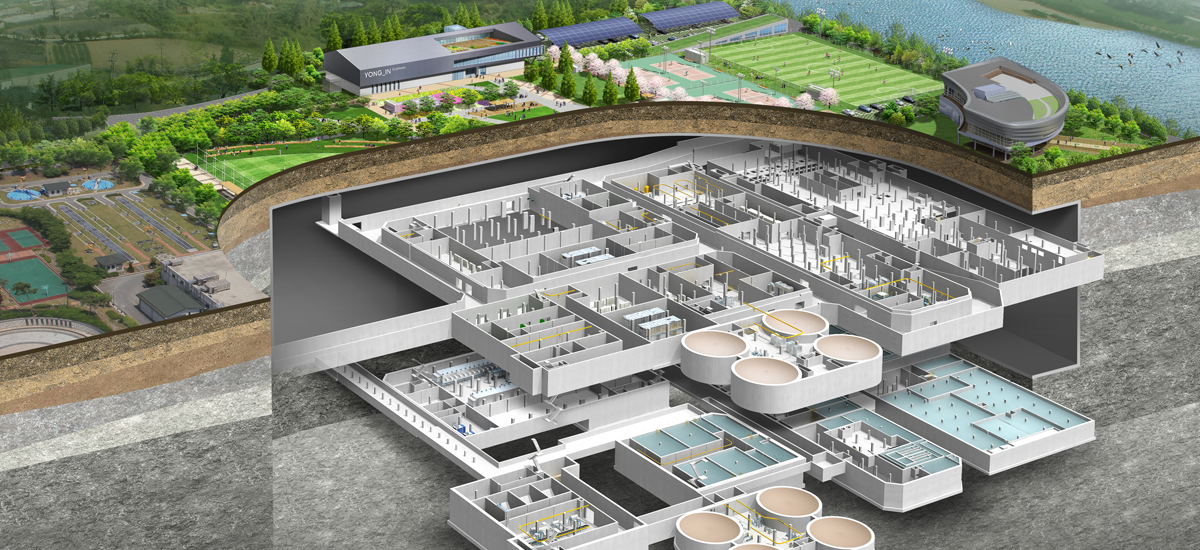 Private Investment Project for Ecotown in Yongin City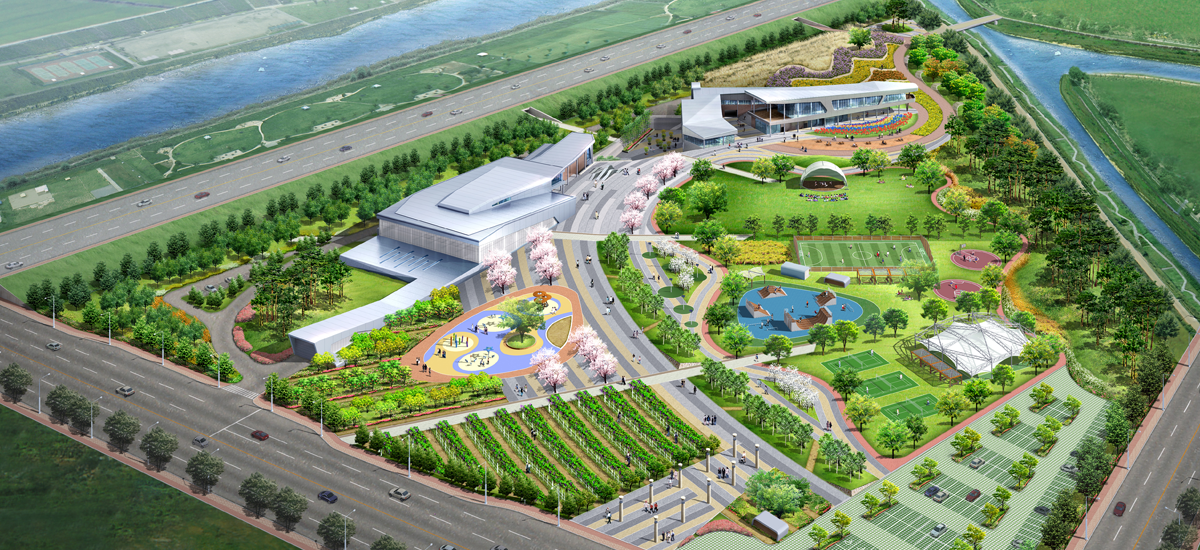 Private Investment Project in Public Sewerage Treatment Facilities and Reuse Facilities in Asan New Town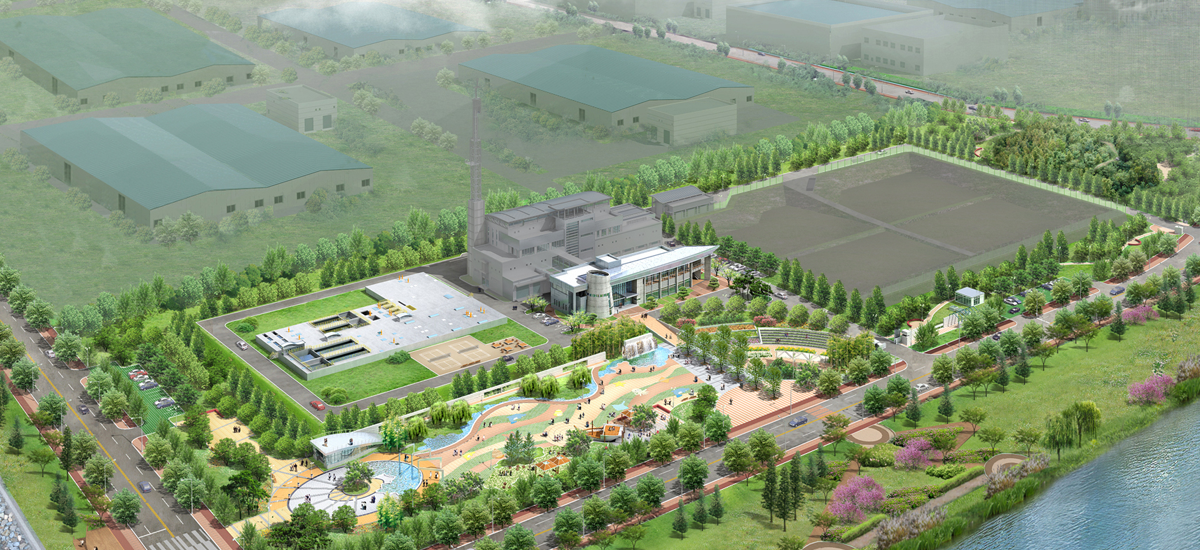 Private Investment Project to Improve Inhabitant Sewerage Road Repair and Public Waste Water Treatment Facilities in Asan City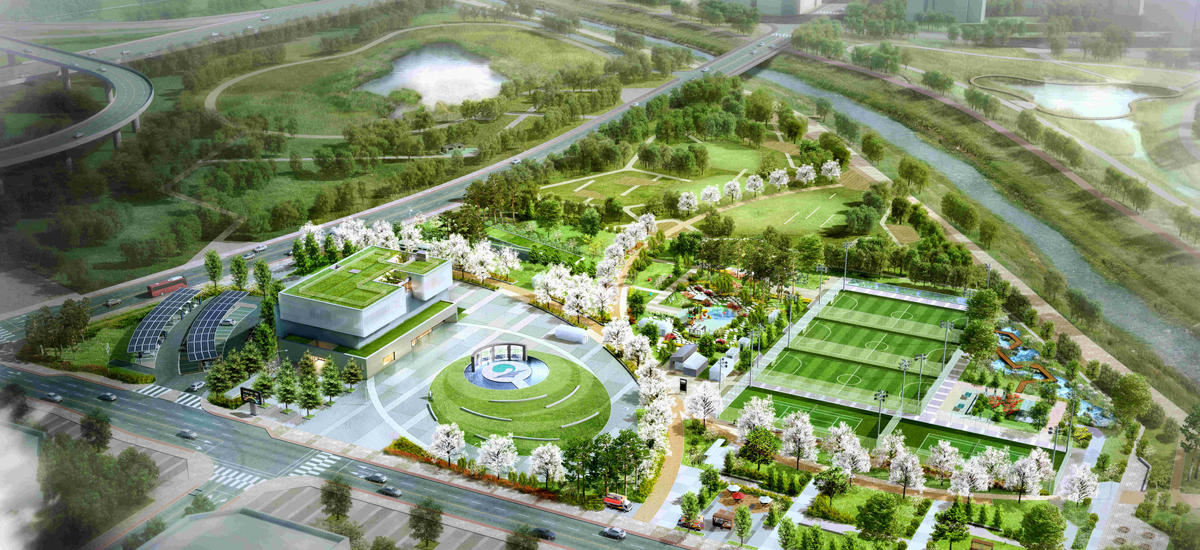 TK, Basic and Detailed Engineering Design for the Construction of Godeok Public Sewage Treatment Facility in Pyeongtaek City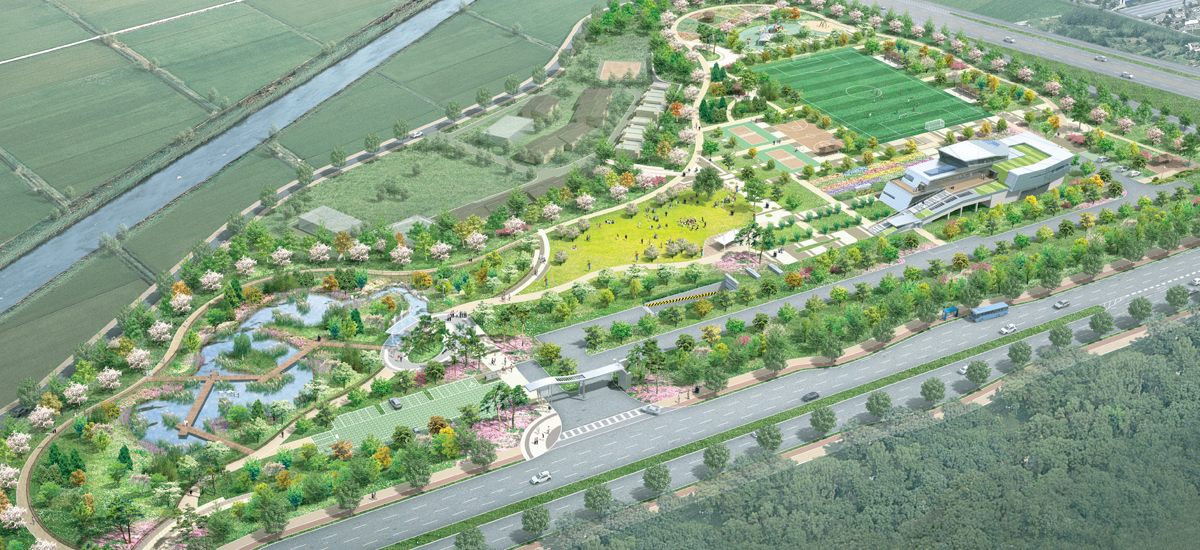 TK, Basic and Detailed Engineering Design for Water Quality Restoration Center in Gwangju and South Jeolla Province Innovation City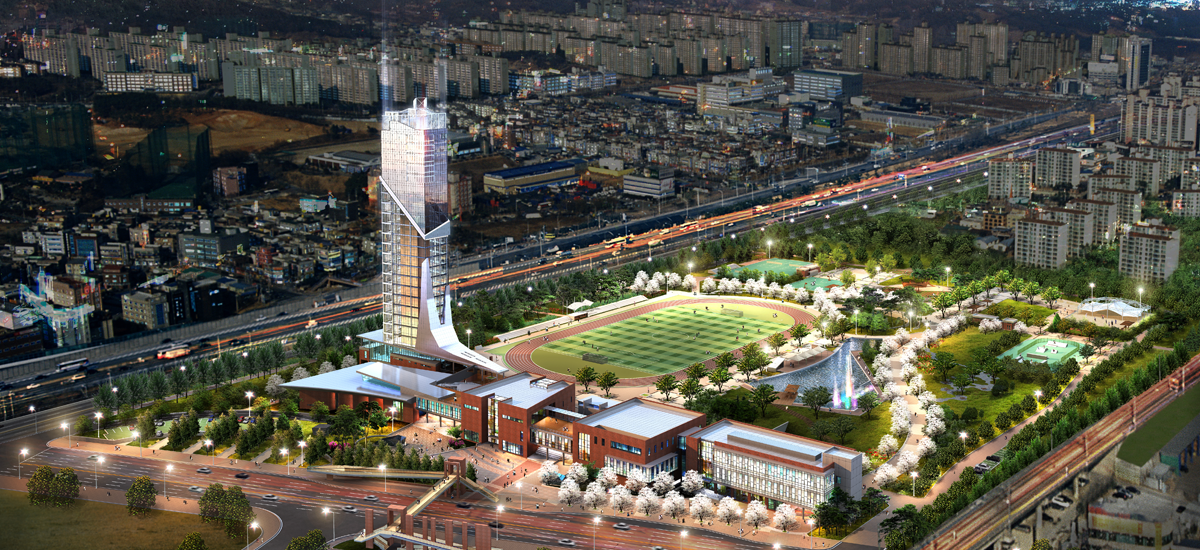 Private investment project of Public sewage treatment facilities (12 locations) 12 processing plants (Suji Respia)
"Pure water that sustains our lives, we design better future."
With the aim of handing over clean water and clean environment to next generations, we carry out basic plans for water supply and sewerage maintenance, feasibility study, basic and implementation design of water treatment facilities, technical diagnosis, design of urban waterlogging prevention facilities and rainwater pump stations, and design facilities for recycling resources.

In addition, we have explored private investment projects in domestic sewerage treatment plants to participate in designing and operating services. Water Supply and Sewerage Department of KDEC provides future-oriented and global engineering services based on our accumulated technical skills and outstanding personnel by participating in various designs and construction supervision projects that are rising in the global era.
Business Fields
· Water supply
- Basic water supply and water demand management plan
- Feasibility study for water supply project
- Basic and Detailed Engineering Design of water purification and water supply facilities
- Investigation of waterworks, technical diagnosis, and drawing up a pipe network
· Sewerage
- Basic sewerage maintenance plan and water reuse management plan
- Feasibility Study for Sewerage Project
- Basic and Detailed Engineering Design of sewerage treatment facilities and sewerage pipe system
- Investigation of sewerage facilities, technical diagnosis, and preparation of specification
- Basic and Detailed Engineering Design of sewerage processed water reuse facilities
- Basic and Detailed Engineering Design of feces and sludge treatment facilities
- Basic and Detailed Engineering Design of Anti-flooding Urban Facilities
Major Project
Seoul City

Detailed Engineering Design Service for the Expansion of Sewerage Culvert and the Installation of Low Flow Tank in Gangnam-daero

Basic and Detailed Engineering Design Service for the embankment facilities in Jayang-Dong, Gueui

Basic and Detailed Engineering Design of the 3rd (Total Phosphorus) treatment facility installation of Nanji Water Recycling Center

Comprehensive Survey and Basic Engineering Design of Deteriorated culvert in Nanji Treatment Area

Basic and Detailed Engineering Design of rainwater pump facility capacity Enhancement (Phase 2, 1st area)

Basic and Detailed Engineering Design of the Rainwater Pump Facility Capacity Enhancement

Basic and Detailed Engineering Design of short-term protocol for improvement of drainage in Sadang area

Basic and Detailed Engineering Design of Low/High Water Level in Seowun-ro Region

Detailed Engineering Design of Comprehensive Maintenance Project for Sewage Sewage Drainage Area in Sinwol 3rd Drainage

Basic and Detailed Engineering Design of the Expansion of Disaster Prevention Facilities in the Han River Road in Yongsan-gu
Incheon City General Construction Headquarters

Basic and Detailed Engineering Design of Filtering and Disinfection Facilities for Unbuk Sewerage Treatment Plant in Incheon
Sejong City

Basic and Detailed Engineering Design of the Rural Living Water Development Project in Geumnam-myeon

Basic and Detailed Engineering Design of the Industrial Waterworks Construction in Sejong Future & Advanced Industrial Complex

A basic plan for sewage maintenance and water re-use management in Sejong Special Self-Governing City (2014)

Basic and Detailed Engineering Design of Advanced Treatment Facilities of Waste Water in Jeonjeon General Industrial Complex

Basic and Detailed Engineering Design of the extension (water quality improvement) of the Jochiwon public sewage treatment facility

Basic and Detailed Engineering Design of Improving the Jeonui Waste Water Treatment Facilities in Yeongi-gun

Basic and Detailed Engineering Design of the 3 stages of the Yeongi-gun Sewage Rehabilitation Project and Myeonghak-ri (Hwangu-ri) Small Public Sewage Improvement Project
Busan Metropolitan City

Basic and Detailed Engineering Design of the Emergency Pipeline of Nakdong River Crossing Waterway Bridge

Basic and Detailed Engineering Design of installation of Danggam reservoir

Basic Research and Design Service for Deterioration Pipe in Residential Development Area

Basic and Detailed Engineering Design of the new (extended) sewerage system

Detailed Engineering Design of New Sewage Pipeline (Extended) Project [Water Treatment Area (Geoje, Yonsanwon)]
Wonju Regional Environment Authority

Study on the Improvement of Seaside Sewage in Namhangang River Basin

Study on the Improvement of Sewage Sections in the Upper River Basin of North Korea
Korea Water Resources Corporation

Basic and Detailed Engineering Design of Gumi High-Tech Valley Waste Water Treatment Facility (Stage 1)

Basic and Detailed Engineering Design of Water Supply Project for National Industrial Parks in the Gumi

Detailed Engineering Design of Water Intake and Supply System Separation Facility Construction in the Gumi Water Supply Area

Basic and Detailed Engineering Design of the Improvement of the Geumgang Water Facility

Basic and Detailed Engineering Design of Water Heading Facility and Water Process Project on (Yangsan Section) Nakdong River

Basic and Detailed Engineering Design of the Lot 4 (Water heading facility) of Daecheong Dam System (III) Wide Area Waterworks Project

Site Survey Service for Block Building and Pipe Network Maintenance in Buyeo County

Basic and Detailed Engineering Design of Industrial Water Supply Construction Projects in Saemangeum Industrial Complex

Basic and Detailed Engineering Design of Block Building and Pipe Network Maintenance in Seocheon-gun

Basic and Detailed Engineering Design of Stabilization of the Wide Area Water Supply System in the Seomjingang River System

Basic and Detailed Engineering Design of Integrated Supply Facility for Industrial Water Supply in Yesan-Dangjin Area

Feasibility Study of Karian Dam-Serpong Water Supply in Indonesia

Basic and Detailed Engineering Design of Industrial Waterworks in Janghang National Ecological Industrial Complex

Basic and Detailed Engineering Design of Water Supply System Adjustment Project for Jinan System

Basic and Detailed Engineering Design of the construction of water supply facilities for the Jeungpyeong system in Chungju Dam System Industrial Waterworks (Step 2 of the metropolitan area)

Basic and Detailed Engineering Design of Block Building and Pipe Network Maintenance in Taean County
Korea Electric Power Corp.

Design Service of Industrial Water Facilities for Units 1 and 2 of Gangneung Thermal Power Plant
Korea Land & Housing Corporation

Survey and Engineering Design of Special Structure (Drainage) in Goyang Samsong District

Basic Planning of the Water Quality Restoration Center in Gwangju, South Jeolla Province

Basic Planning and Detailed Engineering Design of Special Structures (Drainage) for the Housing Site Development Project in Gimhae-Yulha District

Survey and Engineering Design of Seokmun National Industrial Complex Survey Design (Living Water, Industrial Water Drainage)

Survey and Engineering Design of (Drainage and Pressurization) Yeongjong District Development in Incheon Free Economic Zone

Basic and Detailed Engineering Design of environmental improvement water supply facilities in Jeacheon Stream

Basic Planning Report and Bidding Guide for Waste Water Treatment Facilities at Blue Valley Industrial Complex in Pohang

Basic Planning Service for the Water Quality Restoration Center and the Clean Energy Center A-2, 3, 4 in the Multifunctional Administrative City
Korea Environment Corporation

Basic and Detailed Engineering Design of flood prevention projects in the sewage maintenance core area in Yesan

Basic and Detailed Engineering Design of the Improvement of Deteriorated intercepting water pipe in Kyongan, Gwangju

Detailed Engineering Design and Pipe Network Management Service for the Modernization of Local Waterworks in Muju County

Basic Plan and Bidding Guide Service for Improvement and Extension of Yongin Respia

Basic Planning of BTL Treatment Facilities for Sewage Pipe Rehabilitation Cost in Pohang City

Basic Planning and Bidding Guide for Sewage Pipe Rehabilitation Project (Lot 3-2) in Han River Water System

Basic Planning Service for BTL Treatment Facilities for Sewage Pipe Settlement in Pohang City in 13 years

Basic Planning and Bidding Guide for Sewage Control of Han River (3-2 Tools)
Korea Institute of Environmental Technology

Aid Project to develop a master plan for environment improvement in developing countries (Thailand)
Gongju City

Technical Diagnosis Service in 2 locations and Gapsa Public Sewage Treatment Facility

Detailed Engineering Design of the Water Supply Chain Maintenance Project in Gongju

Basic and Detailed Engineering Design of Gongju Integrated Sewage Installation Project Gongju

Detailed Engineering Design of water supply expansion project for livestock burial sites (stage 2)

Water Supply Network Technical Diagnosis and Water Supply Rate Enhancement Service

Basic and Detailed Engineering Design of the expansion of rural water supply in Sinpung-myeon

Basic and Practical Design Service for Gyeryong Rural Area Waterworks Expansion

Gongju Basic Rehabilitation Plan (Change) Establishment Service (2010)

Detailed Engineering Design of the Drainage Expansion at Okryong Water Treatment Plant in Gongju

Water demand management implementation plan establishment service

Detailed Engineering Design of Local Water Supply System in Banpo Rural Area

Basic and Detailed Engineering Design of Local Water Supply in Sagok Rural Area

Detailed Engineering Design of Water Supply and Drainage in the Southwest Region of Woosung-myeon

Basic and Detailed Engineering Design of Water Supply Facilities in Tancheon General Industrial Complex

Basic and Detailed Engineering Design of Waste Water Treatment Facilities in Tanchon General Industrial Complex
Geumsan County

Basic and Detailed Engineering Design of Sewage Pipe Maintenance Project in Geumsan-eup, Geumsan-gun

Detailed Engineering Design of Local Water Supply System in Nami Rural Area
Nonsan City

Basic and Detailed Engineering Design of the Expansion of Local Water Supply in Rural Areas in Gwangseok-myeon

Basic and Detailed Engineering Design of Rural Waterworks in the Bukgok, Gayagok of Nonsan City

Basic and Detailed Engineering Design and sewer log preparation for Installation of Yangchon Public Water Treatment Facility

Basic and Detailed Engineering Design of the expansion of the Yeonsan and the Incheon sewage treatment facility

Basic and Detailed Engineering Design of the Yeonmu water treatment facility in Nonsan City

Basic and Detailed Engineering Design of the Yeonsan sewage treatment facility and village sewage system (two other locations outside the Yangchon Resident Area) in Nonsan City

Basic plan change service for sewage maintenance in Nonsan (2011)

Detailed Engineering Design Service for Total Phosphorous Treatment and Waste Water Treatment Facilities in Nonsan General Industrial Complex

Basic and Detailed Engineering Design of Nonsan Sewage Pipe Settlement Project (Stage 3)

Basic and Detailed Engineering Design of Advanced Treatment and Sludge Treatment Facilities of Nonsan Sewage Treatment Plant

Basic and Detailed Engineering Design of Small Sewage Treatment Facilities (Preparation of Logs, Technical Diagnosis)

Detailed Engineering Design of Total Phosphorous Treatment and Yeonmu Public Sewage Treatment Facility

Basic and Detailed Engineering Design of Sewage Pipe Maintenance Project in Yeonmu-eup
Dangjin City

Establishing an implementation plan for water demand management in Dangjin

Basic and Detailed Engineering Design of Songak, Sinpyeong, and Jungheung Sewage Pipe Maintenance

Basic and Detailed Engineering Design of the Installation of Waste Water Treatment Facilities for Hapdok Farming

Basic and Detailed Engineering Design of Rural Area Water Supply (Administrative Drainage) Facility Construction

Basic and Detailed Engineering Design of Water Resources Development in Island Area and Water Supply System in Rural Area

Basic and Detailed Engineering Design of Sewage Pipe Rehabilitation in Hapdok-eup
Boryeong City

Basic and Detailed Engineering Design of 4 projects and sewage maintenance in the Godaedo farming and fishing villages

Change of basic plan for sewage maintenance in Boryeong City

Basic and Detailed Engineering Design of Environmental basic facilities in Boryeong City (Village Sewage, Sewage) Maintenance project

Basic and Detailed Engineering Design of Sewage Treatment Facilities in Boryeong Lake

Detailed Engineering Design of Rural Area Water Supply in Ocheon

Detailed Engineering Design of 3 places and sewage system maintenance of the in the Woongcheon Treatment Area

Basic and Detailed Engineering Design of 3 Village Sewage Facilities in Jinjuk, Geumam, and Wonsan
Seosan City

Basic Engineering Design Service for Sewage Maintenance Pilot Project in Rainfall

Water Reuse Management Plan for Seosan

Pilot service for establishing basic sewage maintenance plan

Basic and Detailed Engineering Design of maintenance of farming and fishing villages' sewage systems (Gipo and Eosong)

Establishment of Basic Plan (change) of Seosan Watersupply Maintenance

Basic and Detailed Engineering Design of Seosan Sewage Pipe Rehabilitation Construction
Seocheon County

Precise Investigation Service of the Deteriorated Sewage Water Pipeline in Seocheon

Detailed Engineering Design Service for the Expansion of Rural Area Water Supply in Seocheon-gun

Basic and Detailed Engineering Design of 1 project and expansion of the public sewerage treatment facility in Janghang
Asan City

Basic Planning and Bidding Guide for Public Sewage Treatment Facilities and 4 projects in Dogo, Sunjang

Basic Planning and Design of Block System in Asan (6BL)

Detailed Engineering Design and Leakage Detection for the Establishment of Block System for Five Drain Areas, including Inju, Asan

Basic and Detailed Engineering Design of Sewage Pipe Rejection in Onyang and Sinchang Treatment Area

Basic and Detailed Engineering Design of Rural Living Water Development in Mbong District

Basic Planning and Bidding Guide for Public Sewage Treatment Facilities and 4 projects in Dogo, Sunjang

Basic and Practical Design Service for Village Sewage Facilities in Bongjae District, Dunpo

Basic and Detailed Engineering Design of Sewage Pipe Rehabilitation in Maegokcheon District

Basic and Detailed Engineering Design of Sewerage Treatment Facilities in Baebang

Detailed Engineering Design Service for Sewage Drainage Construction in Asan City

Feasibility Study and Basic Design Service for Sewage Pipe Rehabilitation in Asan City

Basic Planning and Basic & Detailed Engineering Design Service for Asan Integrated Sewage Treatment Plant Maintenance

Basic and Detailed Engineering Design Service for Advanced Treatment Facilities in Asan Sewage Treatment Plant

Basic and Detailed Engineering Design of the Expansion of Asan Sewage Treatment Plant
Yesan County

Basic and Detailed Engineering Design of Small Sewage Treatment Facilities Installation (Pyeongchon, Guman, Jonggyong, Rohwa)

Basic and Detailed Engineering Design of the Maintenance of the 2nd Class Separated Sewage Pipeline in Yesan-eup
Cheonan City

Basic and Detailed Engineering Design of the expansion of Seonghwan Public Sewage Treatment Facility in Phase 3 and the extension of village sewage system in 2 locations

Basic and Detailed Engineering Design of Small Public Water Treatment Facilities

Basic and Detailed Engineering Design of Sewage Pipeline Maintenance Project in Cheonan and Byeongcheon (Phase 3)

Establishing an Implementation Plan for Water Demand Management in Cheonan

The basic plan (change) of water supply in Cheonan

Basic and Detailed Engineering Design of the Expansion of Byeongcheon Public Water Treatment Facility

Basic and Detailed Engineering Design of expansion of Seonghwan Public Water Treatment Facility

Basic and Detailed Engineering Design of the expansion of the Cheonan Public Water Treatment Facility and Reuse of Sewage Treatment Water

Basic and Detailed Engineering Design of the Village Sewage Facilities in Maesung-ri and Hwagye-ri, Cheonan

Basic Engineering Design of Sewage pipeline Survey and Maintenance in Cheonan City

Basic Planning (change) for Sewage Maintenance in Cheonan City
Chengyang County

Basic and Detailed Engineering Design of Sewage Pipe Maintenance in Jeongsanmyeon

Basic and Detailed Engineering Design of Jeongsan Sewage Treatment Facility

Basic and Detailed Engineering Design of Farm and Fishing Village Sewage Maintenance Project in Cheongyang-gun

Basic and Detailed Engineering Design of Sewage Maintenance in Jicheon, 2nd and 3rd treatment Sections in Cheongyang County

Basic and Detailed Engineering Design of Improvement and Extension of Cheongyang Sewage Treatment Plant
Taean County

Basic and Detailed Engineering Design of Manripo Sewage Treatment Plant

Establishment of basic plan (change) for sewerage maintenance in Taean County

Basic and Engineering Design of Sewage Pipe Construction in Taean-eup (Step 3)
Hongseong County

Detailed Engineering Design of Second (Gwangcheon, Janggok) Implementation of the Water Supply Expansion Project in Hongseong-gun's Foot-and-mouth disease burial site

Detailed Engineering Design of the New Agricultural and Fishing Village Water Supply (Janggok and Hongdong) in Hongseong-gun

Establishment of Basic Plan (change) Hongseong-gun Basic Water Supply System (2009)
South Chungcheong Province Development Corporation

Basic Planning and Bidding Guide for Sewage Treatment Facilities in Relocation New Town in Chungnam Provincial Government
Gunsan City

Establishment of Changed Basic Plan for Sewage Maintenance in Gunsan City and the Detailed Engineering Design Service for the Maintenance of Sewage Drainage in the Central Basin

Establishment of Changed Basic Plan for water supply in Gunsan
Yangju City

Basic and Detailed Engineering Design of the Installation of the Okjeong Drainage Pressurization Plant

Yangju Water Reuse Management Plan Establishment
Yeosu City

Detailed Engineering Design of Local Water Supply in Water Un-Suppied Area

Detailed Engineering Design of rehabilitation of water supply and deteriorated channels in the metropolitan area
Yongin City

Establishment of basic plan (change) for sewage maintenance in Yongin (2009)

Feasibility Study, Basic Planning and Bidding Guide for Sewage Sludge Treatment Facilities in Yongin

Basic Plan and Bidding Guide for the Private Investment ('09BTL) Project for Sewage Pipe Rejection in Yongin

Establishment of basic plan (change) for sewerage maintenance in Yongin

Basic Engineering Design of Sewage Pipe Rehabilitation Project in Yongin
Gyeonggi Yongin Techno Valley

Construction of Public Waste Water Treatment Facilities in Yongin Techno Valley
Cheongju City

Basic and Detailed Engineering Design of Linkage Treatment in Gadeok Sewage Treatment Area

Precise Investigation Service of Deteriorated Sewage Pipeline for Ground subsidence prevention in Cheongju
Chuncheon City

Chuncheon City Sewage Maintenance Plan (Change) Service (2017)

Detailed Engineering Design of Sewage Pipe Improvement in 2 Places and the Dongmyeon Gamjeong and Wolgok Basin
GS Engineering & Construction Co., Ltd.

Basic Engineering Design of BTL Private Investment Project Sewerage Pipeline Maintenance in Nonsan City

Detailed Engineering Design of BTL Private Investment Project Sewerage Pipeline Maintenance in Nonsan City

Detailed Engineering Design Service for the Songsan Water Quality Restoration Center (T/K) in Yeongjong Sky City
Samsung Engineering Co., Ltd.

Detailed Engineering Design Service of Private Investment Project (BTO) for Public Sewage Treatment Facilities in Asan New Town

Basic Engineering Design Service for Private Investment Project of Sewage Treatment and Reuse Facilities in Asan New Town

Detailed Engineering Design Service of the Extension of Sanghyeon Sewage Treatment Facility in Yongin

Basic and Detailed Engineering Design of Seocheon Sewage Treatment Facility in Yongin

Basic Engineering Design of Private Investment in Sewage Treatment Facilities in Yongin (proposed by a 3rd party)

Detailed Engineering Design of Sewage Treatment Facilities in Yongin

Basic and Detailed Engineering Design of the Sewage Treatment Facilities of the Han River Water System in Yongin
Ssangyong Engineering & Construction Co. Ltd.

T/K Basic Engineering Design of Rehabilitation of the Deteriorated Pipeline in Geumgang River

T/K Detailed Engineering Design of Rehabilitation of the Deteriorated Pipeline in Geumgang River
Kolon Engineering & Construction Co. Ltd.

Basic Engineering Design Service of Water Quality Restoration Center (T/K) in Gwangju and South Jeolla Province

T/K Detailed Engineering Design Service of the Water Quality Restoration Center in Gwangju and South Jeolla Province

Basic Engineering Design Service of Yeongdeok Sewage Treatment Plant (T/K) in Yongin

Detailed Engineering Design Service of Yeongdeok Sewage Treatment Plant (T/K) in Yongin

T/K Basic Engineering Design Service for Sewage Sludge Treatment Facilities in Yongin

T/K Detailed Engineering Design Service for Sewage Sludge Treatment Facilities in Yongin

T/K Basic Engineering Design of Relocated New Town Sewage Treatment Facility in Chungnam Provincial Government
Taeyoung Construction Co., Ltd

T/K Basic and Detailed Engineering Design of Goyang Samsong Water Recovery Center (Stage 2)
POSCO E&C

Engineering Design of Gwangju Advanced Scientific Industrial Complex (Stage 2) Construction (Lot 2)

Detailed Engineering Design of Pangyo Water Quality Restoration Center (T/K) in Seongnam City
Halla Industrial Development Co., Ltd.

Establishment of Basic Planning of the Gapcheon Sub-level Filteration Facilities Construction in Daejeon
Hanjin Heavy Industries & Construction Co., Ltd.

Consultancy service (BTL) for sewage system maintenance in Yongin City (2009)
Environmental management Co., Ltd.

BTO on Private Investment Project for Improving Inju Industrial Complex Waste Water Treatment Facility Improvement in Asan