GLOBAL KYONGDONG

GLOBAL KDEC

Environmental Division
Plant Department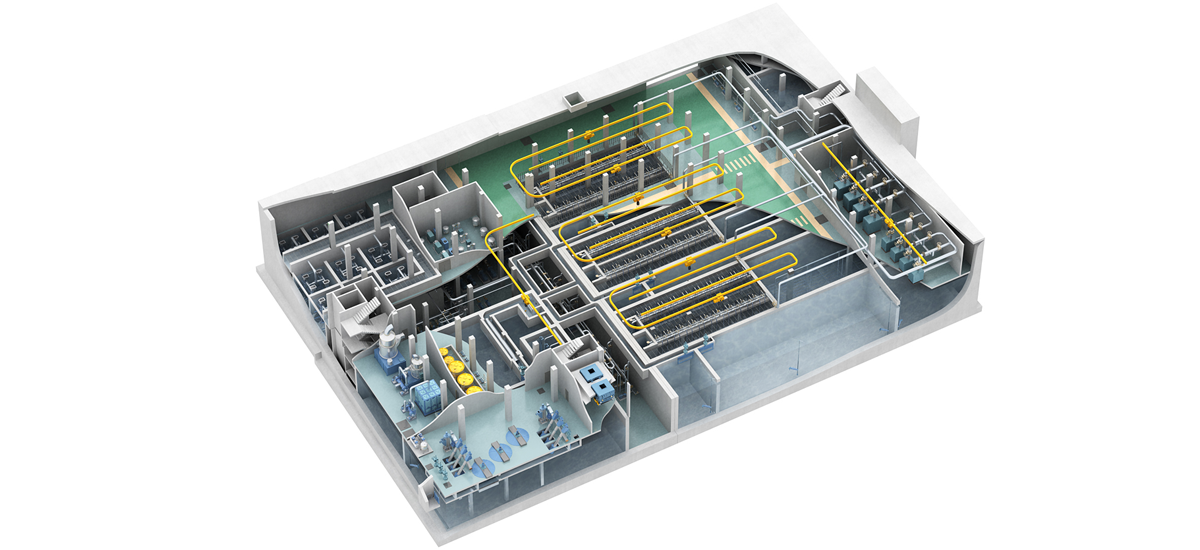 Sewerage treatment facility perspective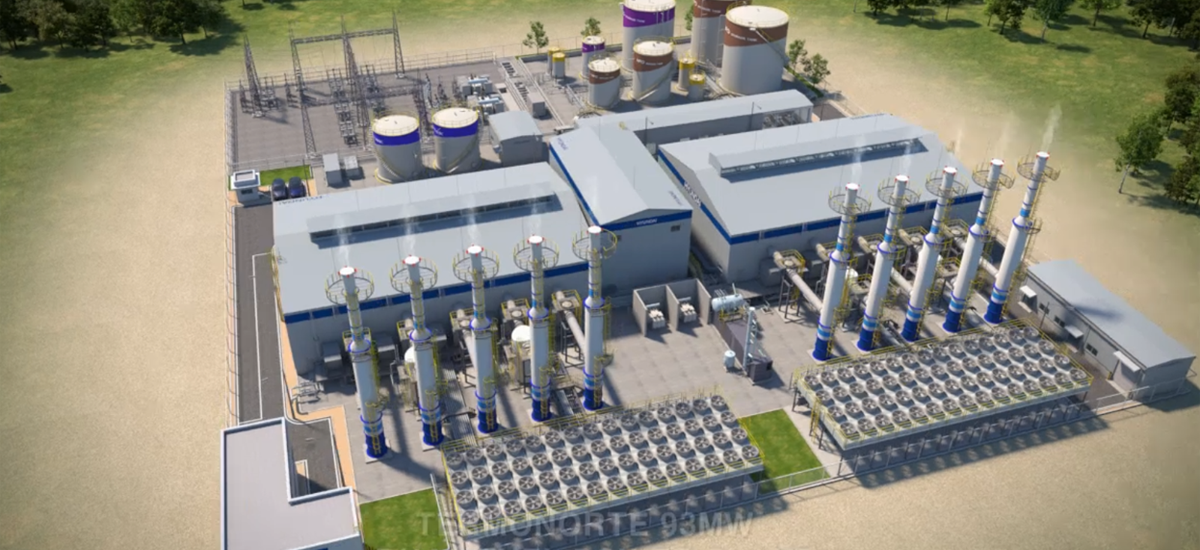 93MW DUAL FUEL POWER PLANT
Marine Bio Hydrogen Demonstration Plant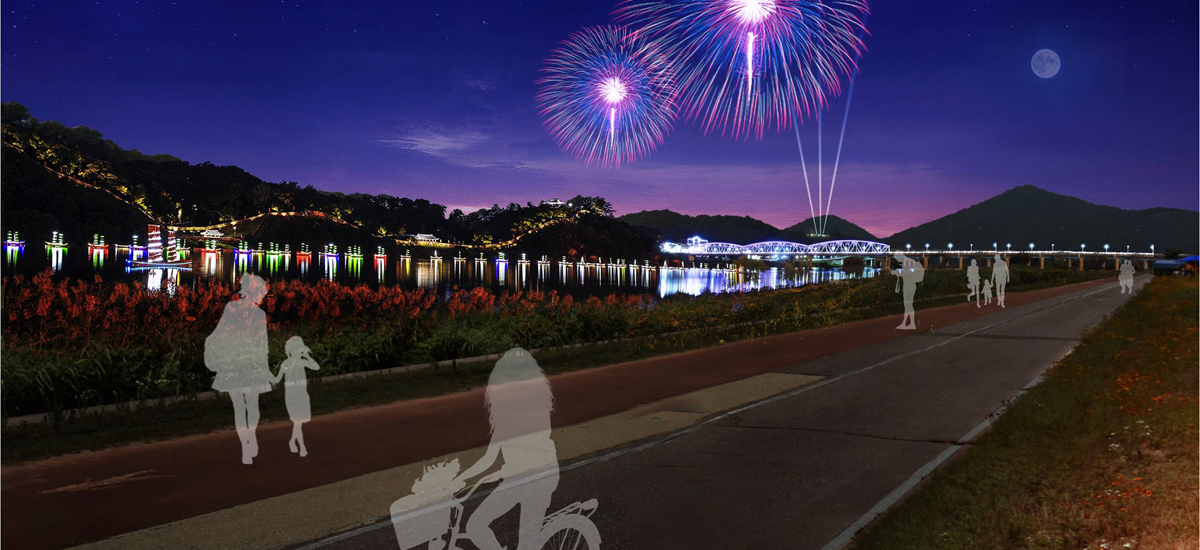 "We creates light and energy brightening the world."
Plant Department of KDEC consists of mechanical, electrical and measurement control team. Based on the professional experience and technology accumulated in all areas of plants, including environmental facilities, power generation, industry, and fireworks. For pleasant life of all mankind, we are making efforts to create well-optimized plan that considers the latest trends.

Our major projects describe water supply facilities for living water, sewerage and wastewater treatment facilities, power generation facilities for the supply of heat, incineration. Also we're in charge of waste resources, investigation, diagnosis, planning and design of the entire facility project.

In addition, we support the design of electrical facilities in traditional SOC projects such as roads, tunnels, special structures, bridges. To keep track of renewable energy trends, we are making efforts to secure the nature via establishing business plans such as hydropower, wind power, solar energy, and biogas systems.
Business Fields
· Environmental plant facilities
- Water treatment facilities, sewage treatment and re-use facilities
- Water Intake and drainage facilities (Water intake station, Reservoir, Pump station, etc.)
- Waste / Sewerage Treatment Facilities
- Disaster prevention facilities (rainwater pump station, drainage door, etc.)
- Sewage Sludge treatment facility (dry, carbonating, etc.)
- Incineration facilities, waste disposal and resource recovery facilities
- Turnkey and private investment business (Turn-key, BTO, BTO-a, etc.)
· Power plant facilities
- Diesel/gas engine power plant
- Combined Heat and Power Plant, Combined Cycle Thermal Power Plant
· New Renewable energy systems (hydro, wind, solar, and bio gasification)
· Industrial plants and Oil Storage facilities
· Design of electrical facilities for roads, tunnels, and traffic communication devices
· Landscape lighting facilities for cultural properties, bridges, special structures, and buildings
Major Project
Cheonan City

Basic and Detailed Engineering Design of the Expansion of Cheonan Public Water Treatment Facility and the Reuse of Sewage Treatment Water Construction

Basic and Detailed Engineering Design of expansion of Seonghwan Public Water Treatment Facility

Basic and Detailed Engineering Design of the expansion of Seonghwan Public Sewage Treatment Facility in Phase 3 and the extension of village sewage system in 2 places

Basic and Detailed Engineering Design of Improvement of Food Resource Recovery Facility in Cheonan
Nonsan City

Basic and Detailed Engineering Design of Rural Water Supply of Bulgok, Gayagok in Nonsan City

Basic and Detailed Engineering Design of Expansion of Nonsan Sludge Processing Facility

Basic and Detailed Engineering Design of Nonsan Public Water Treatment Facility

Basic and Detailed Engineering Design of Yangchon Public Water Treatment Facility

Basic and Detailed Engineering Design of Waste Heat Supply for Living Waste incineration facilities
Boryeong City

Basic and Detailed Engineering Design of Changdong Water Treatment Facility Improvement Project in Boryeong

Basic and Detailed Engineering Design of Dohwadam Village Sewage Facilities

Basic and Detailed Engineering Design of 4 Places and the Godaedo Farming and Fishing Village Sewage Maintenance Project
Sejong City

Basic and Detailed Engineering Design of the Industrial Waterworks Construction in Sejong Future & Advanced Industrial Complex

Establishment of basic plan for sewage maintenance and water re-use management in Sejong Special Self-Governing City (2014)
Gongju City

Gongju's basic water supply plan (change) establishment service

The Basic and Detailed Engineering Design of the repair of the residential waste incineration facility in Gongju
Gunsan City Water Supply Co., Ltd.

Basic plan (change) for water supply in Gunsan service
Seoul Metropolitan City

Basic and Detailed Engineering Design of the Expansion of Disaster Prevention Facilities in the Han River Road in Yongsan-gu

Basic and Detailed Engineering Design of short-term improvement of drainage in Sadang area

Basic and Detailed Engineering Design of Small Hydro Power Plant Facilities in the Amsa Water Supply Center
Busan City

Basic and Detailed Engineering Design of installation of Dangam 2 drainage system

Basic and Detailed Engineering Design of the new (extended) sewerage system
Incheon City General Construction Headquarters

Basic and Detailed Engineering Design of Filtering and Disinfection Facilities for Unbuk Sewerage Treatment Plant in Incheon
Korea Land & Housing Corporation

Research and Design of Yeongjong District Development Project in Incheon Free Economic Zone (Drainage and Pressurization Station)

Basic Planning Service for the Water Quality Restoration Center and the Clean Energy Center in the Multifunctional Administrative City
Korea Environment Corporation

Detailed Engineering Design and Pipe Network Management Service for the Modernization of Local Water Supply in Muju County

Establishment of Basic Plan and Preparation of Bidding Guide Service of Improvement and Extension of Yongin Respia

Basic and Detailed Engineering Design of the Improvement Project of the Deteriorated Interception Pipi Roads in Kyongan, Gwangju
Korea Water Resources Corporation

Detailed Engineering Design of Water Intake and Treatment System (living water) Separation Facility Construction Project in the Gumi

Basic and Detailed Engineering Design of Integrated Supply Facility for Industrial Water Supply in Yesan-Dangjin Area

Basic and Detailed Engineering Design of High-Tech Valley Waste Water Treatment Facilities (Stage 1)

Basic and Detailed Engineering Design of Soyang River Dam Small Water Power Development
Korea Electric Power Corp.

Design Service of Industrial Water Facilities for Units 1 and 2 of Gangneung Thermal Power Plant
Korea International Cooperation Agency

Master Plan and Feasibility Study for the Improvement of the Water Drainage System in Palembang City, Indonesia
Samsung Engineering Co., Ltd.

Basic and Detailed Engineering Design of Private Investment in Sewage Treatment Facilities in Yongin

Basic and Detailed Engineering Design of Private Investment in Sewage Treatment and Reuse Facilities in Asan New Town
GS Engineering & Construction Co., Ltd.

Basic and Detailed Engineering Design of BTL Private Investment Project for Sewage Pipe Rehabilitation Cost in Nonsan City

T/K Basic and Detailed Engineering Design of the Songsan Water Quality Restoration Center in Yeongjong Sky City

Basic and Detailed Engineering Design of the Comprehensive Town of Environmental Energy in Daejeon Metropolitan City of Korea

Engineering Design Service for the Wastewater Treatment Facility (Stage 1) in Godeok General Industrial Complex
Kolon Engineering & Construction Co., Ltd.

Basic and Detailed Engineering Design of Water Quality Restoration Center (T/K) in Gwangju and South Jeolla Province Joint Innovation City

Basic and Detailed Engineering Design (T/K) of Sewage Sludge Treatment Facilities in Yongin

Basic Engineering Design Service for Automated Cleannet Facility in Hwasong Hyangnam 2 District
POSCO E&C

Basic Design of the Private Investment Project (BTO) in Yongin Eco Town

Feasibility Study for the Sub-level Tunnel and Pipe Installation Project in Gwangyang-Yeosu (In the Civil Engineering Sector)
Taeyoung Construction Co., Ltd

T/K Basic and Detailed Engineering Design of Automated Cleannet Facility Construction in Gimpo Han River New Town

T/K Basic and Detailed Engineering Design of Goduck Public Water Treatment Facility Construction
Environmental management Ltd.

Private Investment Project (BTO) of Improve the Wastewater Treatment Facility at Inju Industrial Complex in Asan City
Hyundai Heavy Industries Co., ltd.

Design and Application of H 32/40V Vertical Type in Korea

AZ ZOUR NORTH 15MW BSEDG POWER PLANT

JEDDAH SOUTH 26.1MW EDG POWER PLANT

Qatar UHP 16MW BSDG POWER PLANT

TERMONORTE 93MW DUAL POWER PLNAT
LG Hitachi

Basic and Detail Design of Expansion of Waste Water Treatment Facility for LG Chemical Y2C

Basic and Detailed Engineering Design of Integrated UT-Center for LG Chem (Yeosu)
Korea Land & Housing Corporation

Detailed Electric Power Design of adjacent roads to Gimpo-Han River New Town (Step 1, 2)

Construction of Special Structures in Cheongna District, Incheon (Lot 2)

Detailed Electric Power Design of Special Structures in Hwasong Dongtan (2)

Detailed Electric Power Design of Special Structures in Godeok Internationalization Planning District

Detailed Engineering Design for Housing Site Development Project Gajeong Sechang (2) District in Incheon

Detailed Engineering Design for Land Development in Gunpo-Songjeong and Wanju-Sambong District

Detailed Engineering Design for Housing Site Development Project in Jinju, South Gyeongsang Province Innovation City

Detailed Electric Power Design of Gwangju-Light Green Mountain Group (Stage 1) and Mokpo-Baekryeon District

Engineering Design Service of Automated Clean Net in the Haengbok City 2-1M6BL Complex
Korea Electric Power Corp.

Basic and Detailed Engineering Design of 154KV Wind Turbine T/L Basic Facility System

Detailed Electric Power Design of 154kV Seokmun substation Power Supply System
Korea Electric Power Corp.

Ulsan #4 Mixed-fire Power Plant Construction Civil Engineering Service

Detailed Engineering Design Service of TAEAN IGCC Demonstration Plant Yard Structures

General Environmental Impact Survey Service for G-Project Construction Projects

Technical Service for Detailed Design of Pocheon Group Energy Facility Plumbing part

Engineering Design service for cooling water intake tunnel of Goseonghai Thermal Power Plant Unit 1, 2

Detailed Engineering Design Service of Thermal Power Plumbing in Shinseocheon
Korea Environment Corporation

Basic and Detailed Engineering Design of the Installation of the Living Waste incinerator Facility in Geumsan-gun
Daegu Environment Corporation

Detailed Engineering Design of Gas Reservoir Expansion
Korea Institute of Ocean Science & Technology

Development of Technology for Commercializing Hydrogen Production of High-Sterilization Bio
Seoul Metropolitan Infrastructure Headquarters

Basic and Detailed Engineering Design of Expansion of Gwangbok Bridge ~ Anyang Bridge Road

Detailed Engineering Design of Daecheong Underpass Installation
Wonju Regional Territory Management Agency

23 projects, including the construction of the Omijae Tunnel Road on National Route 31

Chuncheon-Hwacheon2 Road Construction Corporation, National Route 5
Korea Expressway Corporation

Design of Jeongdong Bridge for 153.38km of Honam Expressway and 3 projects
Korea Water Resources Corporation

Basic and Detailed Engineering Design of East Side Area in the Sihwa Phase 2 (Songsan Green City) Development Project
Gyeonggi Urban Development Corporation

Survey and Engineering Design Service for the 4th Industrial Complex in Anseong

Basic and Detailed Engineering Design of Onam-Sudong Road Construction Project (Lot 1)
Chungnam City Development Corporation

1 project and the Engineering Design Service of the Chungnam Provincial Government Office New Town
North Gyeongsang Province Development Corporation

Detailed Electric Power Design of Construction Project of Gyeongsan 1-1 General Industrial Complex System