GLOBAL KYONGDONG

GLOBAL KDEC

Construction Supervision & Management Division
Construction Supervision & Management Department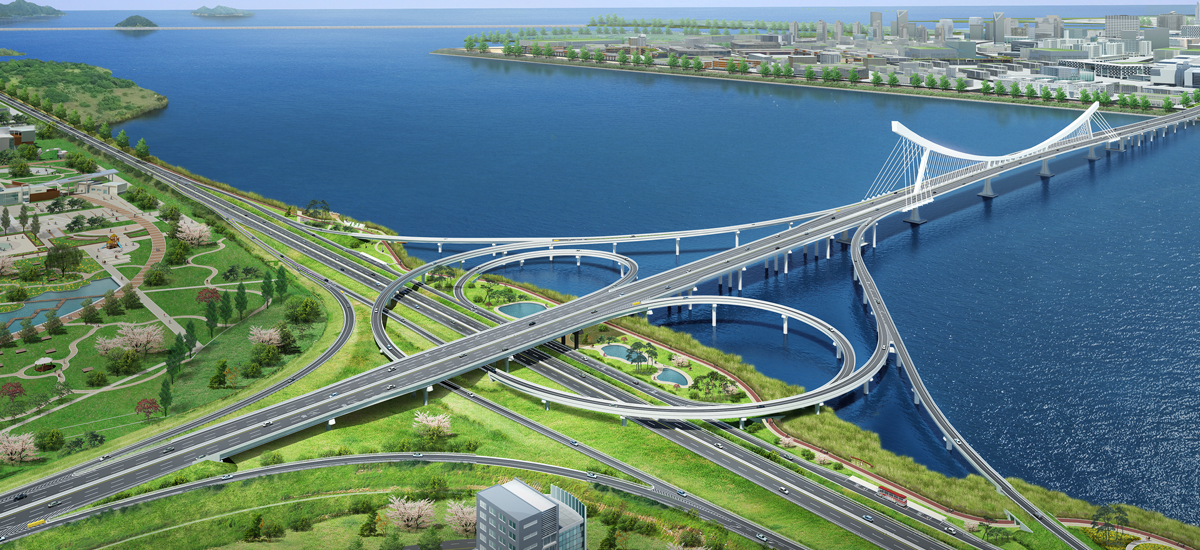 Saemangeum Inter-Korean Road Construction Corporation (Lot 3)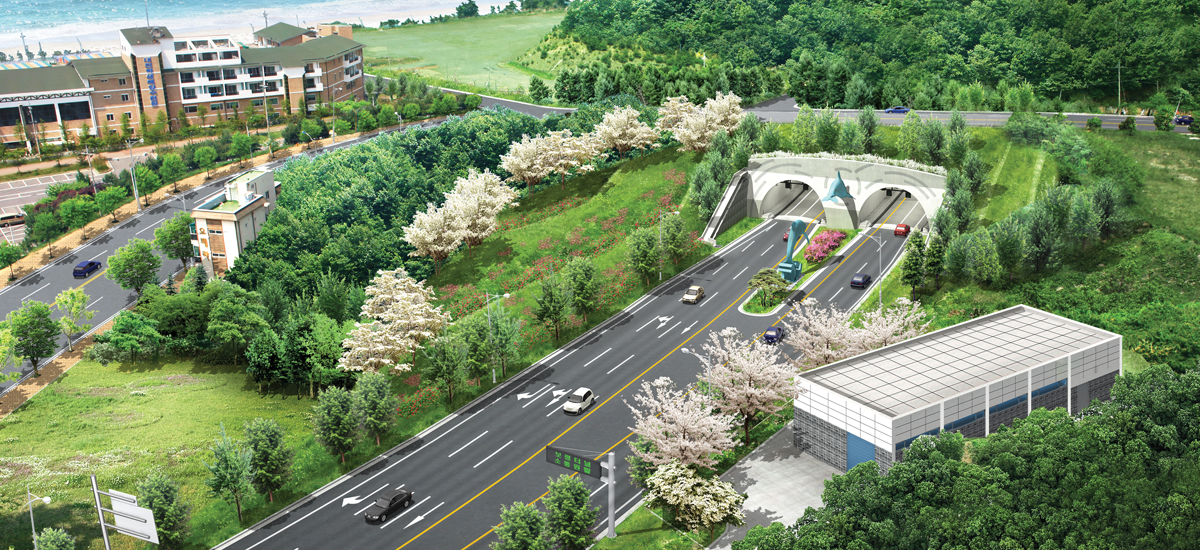 Bongdam ~ Songsan Expressway Construction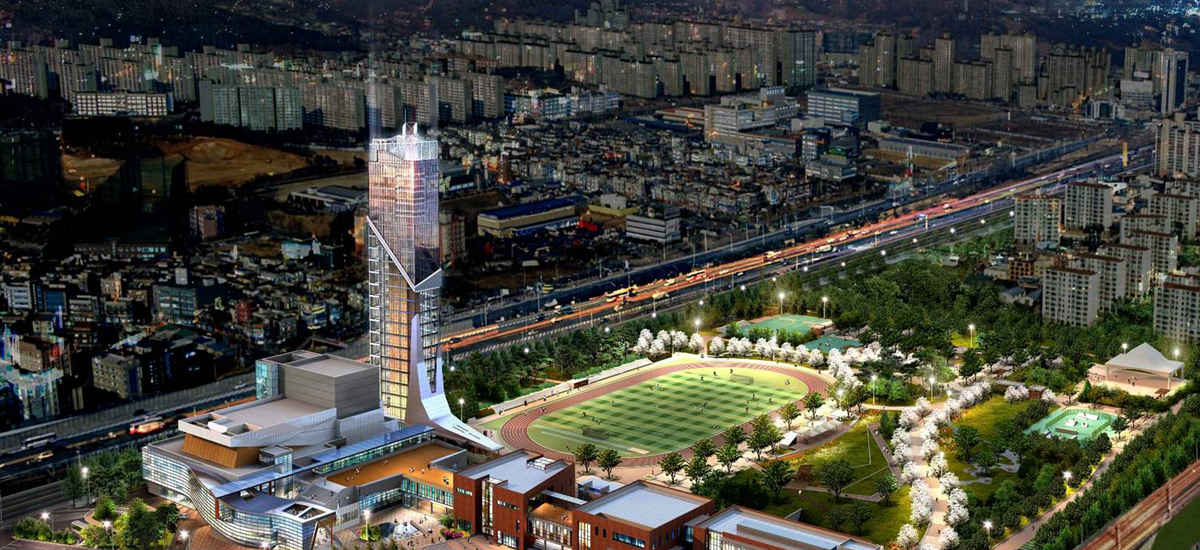 Suji BTO Sewerage Treatment Plant in Yongin City
Boryeong ~ Taean Road Construction (Sub-sea Tunnel)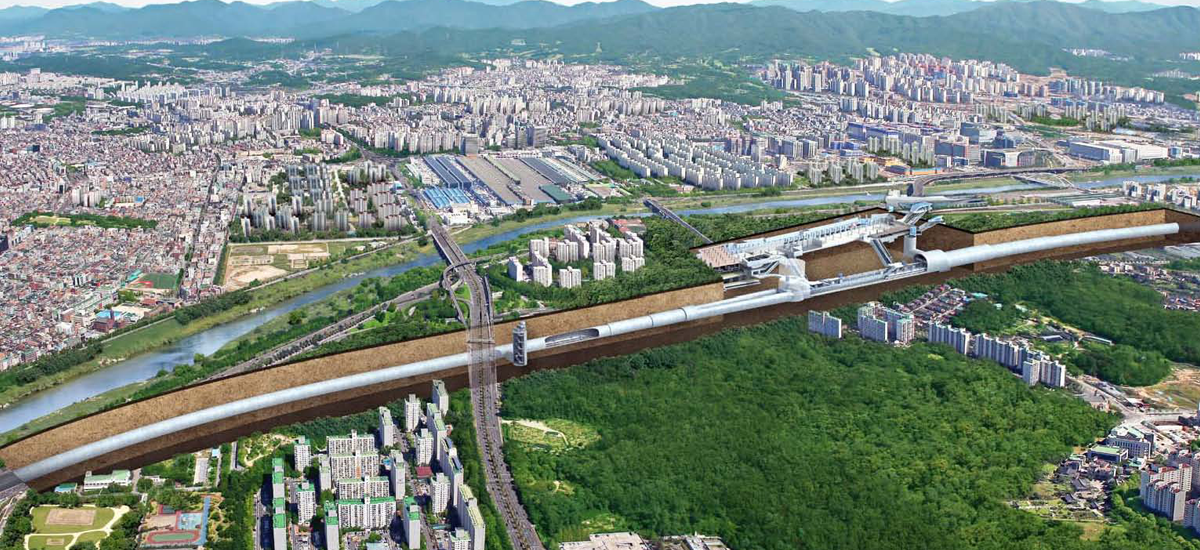 Samsung ~ Dongtan Metropolitan Rapid Transit Construction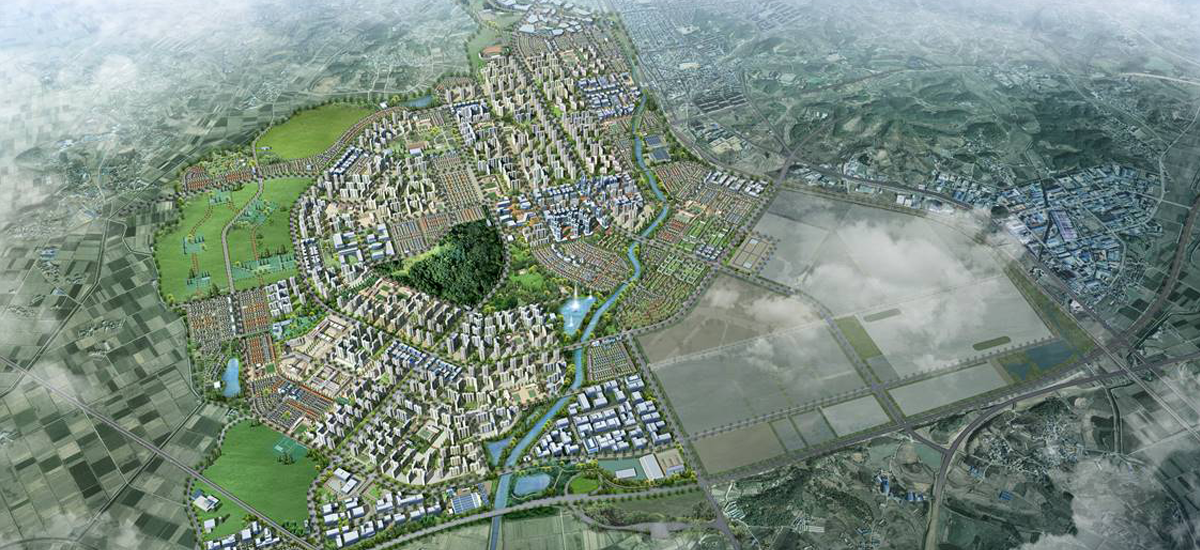 Pyeongtaek Godeok Internationalization Planning District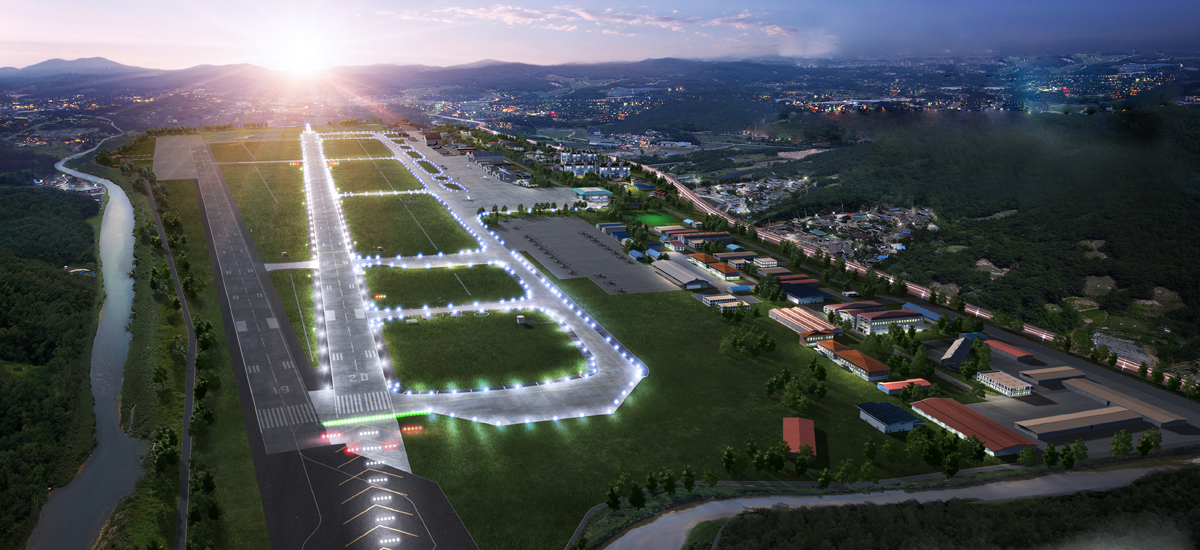 17-Gong (Cheongju Airport) Runway Construction Supervision Service
"Impeccable quality and safety Supervision, Construction Supervision Experts of KDEC will fully take care of the Quality and Safety to meet the Clients' requirements. "
Construction Supervision & Management Department of KDEC has been carrying out more than 100 construction projects both in and out of Korea. Our deliverable contributes to the development of construction technology and national competitiveness through the best Client's satisfaction. We conduct impeccable quality control, safety supervision, schedule management and environmental supervision at each project stage, from kickoff stage, construction stage and to Operation & Management stage.

As major projects, we have successfully handled East-West Expressway operation facilities and auxiliary facilities work in Algeria, Gwangju-Gangjin Expressway construction, Saemangeum Inter-Korean Road (Lot 3) construction, Maintenance work for the sewage system in the Tapjeong disposal basin and Seongnam Pangyo Complex construction etc.
Business Fields
· Road, airport and auxiliary facility construction
· Water Supply / Sewerage construction work
· Maintenance work, including national and local streams
· Construction of industrial parks, housing sites, etc.
· Wide-area railway, urban railway and auxiliary facility construction
· Building works such as public facilities, defense facilities, and multi-use facilities
· Construction of Infrastructure, including oversea roads, housing sites, water supply & sanitation etc.
Major Project (Road & Highway/Railway/Complex)
Division

Clients

Title of Project
Korea Expressway Corporation

Construction Supervision of the Jeonju-Gwangyang Expressway

Construction Supervision of the Private Investment Project on the Pyeongtaek-Sihung Expressway

Construction Supervision of Sangju-Yeongdeok Construction Project, Line 30

Construction Supervision of the Howon Interchange Construction of outer ring highway of Seoul

Inspection and Supervision of Chunchon-Yangyang (Donghongcheon-Injegan) High Speed National Route 60 Construction Project

Construction Supervision of the Gwangju ~ Gangjin (1 ~3 Lot) Gwangju outer ring highway No. 500 Construction Stage

Office Safety Inspector's deployment of Underground roadway of the Bancheon General Industrial Complex, 3.5km from Ulsan Line

Construction Supervision of the Guri-Pocheon Expressway Civil Investment Project

Construction Inspection Service of National Highway Route 65 Ulsan-Pohang
Korea Land & Housing Corporation

Construction Supervision of the Gumgok IC Extension Project, Subway Line 23
Wonju Regional National Territory Supervision Agency

Construction Supervision of the Hongcheon ~Guseongpo road expansion and Pavement
Daejeon Regional Territory Supervision Agency

Construction Supervision of the Banpo ~ Bongam road expansion and Pavement

Construction Supervision of Young-in ~ Dunpo Road Expansion and Pavement

Construction Supervision of Janghowon ~ Angseong Road Expansion and Pavement

Construction Supervision of Yeonpoong ~ Suanbo Road Expansion and Pavement

Construction Supervision of Onyang ~ Asan Lake Road Expansion and Pavement

Construction Supervision of Geumnam ~ Jochiwon road expansion and Pavement

Construction Supervision of Okcheon ~ Godang Road Expansion and Pavement

Construction Supervision of Gongju-Jeongan Road Expansion and Pavement

Construction Supervision of Seodaejeon-Dumagan Road Expansion and Pavement

Construction Supervision of Baekjeok district Development (Baekje Historical Site Entrancement Road) Road Construction and Pavement

Construction Supervision of Jincheon-Doogyori Construction

Construction Supervision of Cheongyang-Woosung (Lot 1) Road Construction

Construction Supervision of Boryeong-Cheongyang (Lot 1) Road Construction

Construction Supervision of Osong-Cheongju Road Expansion
Iksan Regional National Territory Supervision Agency

Construction Supervision of Gokseong by-pass road Construction and Pavement

Construction Supervision of Sununsa ~ Heungdeok Road Construction

Construction Supervision of Gwangju ~ Jangseong National Highway Expansion

Construction Supervision of the Jangseong ~ Yaeun road expansion and pavement

Construction Supervision of the 2nd National Territory District of Gwangju Road Supervision

Construction Supervision of Jeongeup-Wondeok 1 Road Construction
Busan Regional National Territory Management Agency

Construction Supervision of Waegwan-Gumi 4th National Road

Construction Supervision of Jinju National by-pass Road (Yugok ~ Jeongchon) Construction

Construction Supervision of Nammyeon ~ Yakmok National Highway Expansion

Construction Supervision of Joosang ~ Hangiri 1 National Highway

Integrated Construction Supervision of 1st Area of Jinyoung National Terriotory Road Supervision

Construction Supervision of Henghae-Kigye 1 National Highway Construction
Seoul National Territory Supervision Agency

Construction Supervision of Wonjeong ~ Woojeong Road Expansion and Pavement

Construction Supervision of Woojeong ~ Jangan the 4 lanes National Road Construction

Construction Supervision of Jeokseong ~ Jeongok Road Construction (Lot 3) Construction
Multifunctional Administrative City Construction Agency

Construction Supervision of Road Construction in Daedeok Techno Valley (Lot 1 ~ 2), Administrative City

Construction Supervision of Osong-Cheongju Road Expansion
Korea Water Resources Corporation

Construction Supervision Service of Hantan River Flood Control Dam Relocation Road

Construction Supervision Service of Sihwa MTV Wide Area Traffic Improvement Measures Coastal Road

Construction Supervision of National Road 77 Line in Sihwa Stage 2 (Songsan Green City)
Seoul Metropolitan Infrastructure Headquarters

Construction Supervision of Yongma Tunnel Private Investment Project

Total Responsibility Construction Supervision of 1 site and Sinchon Central Road and Transportation System Improvement Work
Busan City Construction Headquarters

Construction Supervision of Gamcheon Port ~ Dadaepo Port Connecting Road Construction (Priority Implementation)
Busan Regional National Territory Supervision Agency
Daegu National Highway Maintenance Construction Office

Construction Supervision of Area 1 Road Operation Business
South Chungcheong Province General Construction Office

Total Responsibility Construction Supervision of Hogye Tunnel Construction, Poongse ~ Gwangdeok Regional road Expansion and Pavement Work

Total Responsibility Construction Supervision of Seosan ~ Sungyeon and Gopunggyo Bridge Temporary Construction

Construction Supervision of Eumbong ~ Cheonan, Onyang ~ Hyunchoongsa Regional Road Expansion and Pavement Works

Construction Supervision of Boksu ~ Daejeon Regional Road Expansion and Pavement Works

Construction Supervision of Land for Wangdaejun Industrial Complex Construction

Construction Supervision of Miho Bridge Improvement Project

Construction Supervision of Hongseong ~ Deoksan 4 lanes Regional Road Expansion and Pavement

Construction Supervision of the Ganggyeong Pedestrian Bridge Improvement Project

Construction Supervision of the Cheonan-Poongse, Gwangdeok-Bosanwon Regional Road Expansion and Pavement Works

Construction Supervision of Ganggyeong ~ Yeonmu regional Road Expansion and Pavement Works
Goyang City Construction Office

Construction Supervision of Gangmae, Wonheung, Haengsin (2) Road in Overlapped District
Jeollabuk County

Construction Supervision of Bugui ~ Jeongcheon Regional Road expansion and pavement works

Construction Supervision of local river maintenance project in Deokcheon and 1 site
Cheonan City

Construction Supervision of the opening of the Sacheonan Prosperity Road

Construction Supervision of County Road No. 10 extension and pavement works and one site

Construction Supervision of Foreign Investment Zone Access Road Construction and 2 sites.

Construction Supervision of Taejo Mt. ~ Yongyeon Reservoir Road extension and pavement works

Construction Supervision of the West Wide Road Construction

Construction Supervision of Jungang Road Expansion and Pavement Works and 3 projects

Construction Supervision of Elevated highway Improvement and 1 project in Cheonan
Boryeong City

Construction Supervision of the Hannae-ro construction Project

Construction Supervision of Cheongcheon-ho internal passageway and 2 projects
Korea Railroad Facility Corporation

Construction Supervision of Icheon ~ Chungju Railway Construction Lot 1, 2 including road sub-base construction

Construction Supervision of Gyeongbu and Nakdong Riverside Bridges Low-side Reinforcement

Construction Supervision of Samsung-Dongtan Metropolitan Rapid Transit Railway Construction Lot 2, 3 including road sub-base construction

Construction Supervision of Chungbuk Line 21 site including Naesoo ~ Jeungpyeong disaster prevention facilities improvement works
Korea Railroad Corporation

Construction Supervision of Gyeongbu Line Yongsan ~ Noryangjin Han River Railway Bridge A and B Line and 5 projects bridge improvement works

Construction Supervision of 4 projects of fence installation work in Jeonnam Headquarters

Detailed Engineering Design of Jungang Line Sangbong Station Rail gauge adjustment and Low-platform Installation

Detailed Engineering Design of Dongryang-Samtan Samtan Bridge Improvement and 5 projects in Chungbuk Line
Major performance (Water Supply & Sanitation/Stream)
Division

Clients

Title of Project
Cheongyang County

Construction Supervision of Rural Life Water Development in Namyang District

Construction Supervision of Rural Life Water Development in Jeongsan District
Korea Water Resources Corporation

Construction Supervision of water supply reliability enhancement in metropolitan area (Stage 2) of the project
Nonsan City

Construction Supervision of Expansion of Rural Water Supply Project in Gwangseok-myeon

Integrated Construction Supervision of 2 projects and Sewage Pipe Improvement Project in the Topjeong Treatment Plant
Jeju Island Province

Construction Supervision for the Sewage Pipeline Maintenance Work in Ildo, Ido-dong

Construction Supervision for Panpo Sewage Pipeline Maintenance Work
Gyeonggi Province

Integrated Construction Supervision for Banglim Stream Flood Disaster Frequent Area Improvement Work and 3 places

Construction Supervision for Dapgok Stream Flood Disaster Frequent Area Improvement Work
South Chungcheong Province General Construction Office

Integrated Construction Supervision for the maintenance of regional stream in Yeonsan and Woongcheon

Construction Supervision for Seonghwancheon Regional Stream Improvement Project
Iksan Regional Land Supervision Agency

Construction Supervision of Stream Environment Maintenance Project in Sunchang District of Seomjingang River and 1 place
Major performance (National Defense / Oversea / Architecture / Others)
Division

Clients

Title of Project
National defense

Oversea

Architecture

Others
Defense Facility Headquarters

Construction Supervision of Seoul Air Force Base Main Runway Re-pavement

14-Jeong Full Responsibility Construction Supervision (2014-B005)

16-Daemi-00 Unit Construction Project

16-Daemi-bachelor Lodging Building Construction Supervision

16-Daemi-Main Runway Construction Supervision Service

00 Hospital Transfer Project Construction Supervision Service (15-B185)

17-Daemi-Terminal Construction Supervision Service

17-Gong-Runway Construction Supervision Service

00 Project Construction Supervision Service (19-A015)

19-Daegu and Waegwan Construction Supervision Service (E012)
Algeria, Highway Administration (ADA)

Construction Supervision of the operation facilities of the East-West Expressway in Algeria (middle section)
Temeke Municipal Council, Tanzania

Construction Supervision of Infrastructure Components in Temeke Municipality under the Dar es Salaam Metropolitan Development Project (DMDP), Tanzania
Tanzania National Roads Agency

Construction Supervision of Upgrading of Mwigumbi - Maswa - Bariadi - Lamadi Road to Bitumen Standard; Lot 1: Mwigumbi - Maswa (50.3 km) Project, Tanzania
Tanzania National Roads Agency

Construction Supervision of Upgrading of Mtwara Newala - Masasi Road (210km) to Bitumen Standard including Mwiti Bridge; Package 1: Mtwara - Mvinata Section (50km) Project, Tanzania
Ministry of Physical Infrastructure and Transport, Nepal

Construction Supervision of SASEC Roads Improvement Project (SRIP) in Nepal
Korea Expressway Corporation

Construction Supervision of Sky Rest Area Construction in Siheung Main Line
Goseong Green Power Co., Ltd.

Construction Supervision of Goseong Hwai Thermal Power Station Unit 1, 2 Construction
Hyundai Steel Co., Ltd.

Integrated Construction Supervision of Electrical Power Facility Construction of Ilgwan Steelworks

Construction Supervision of Replacement of Deteriorated Electrical Power Equipment at waterfront Substation

Electrical Supervision of Metal Separator Plate Factory Construction

Supervision of Special Steel Electric Works