GLOBAL KYONGDONG

GLOBAL KDEC

International Business Development Department
International Business Development Department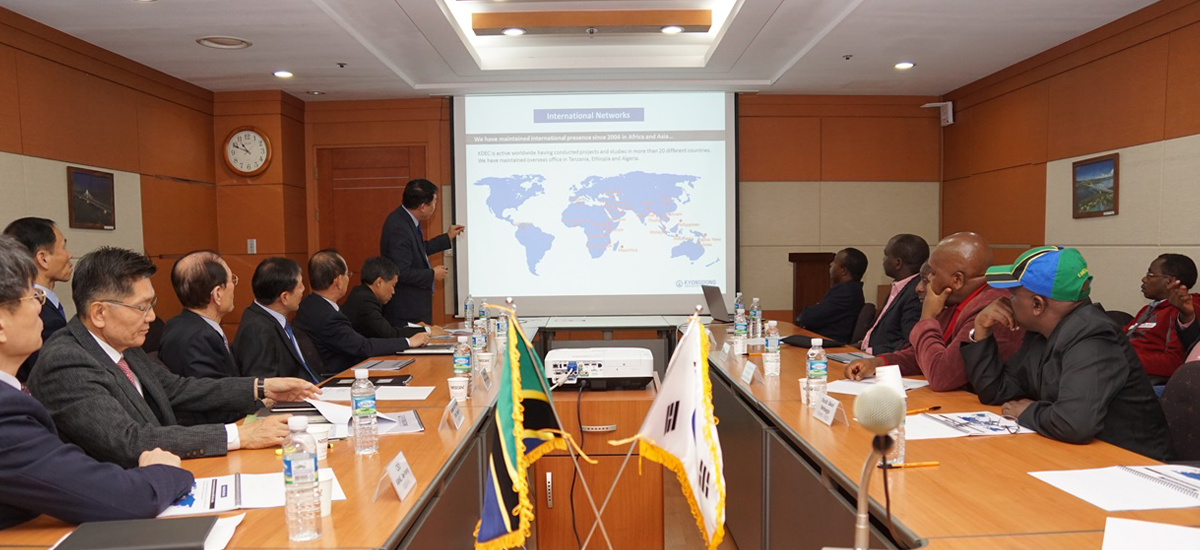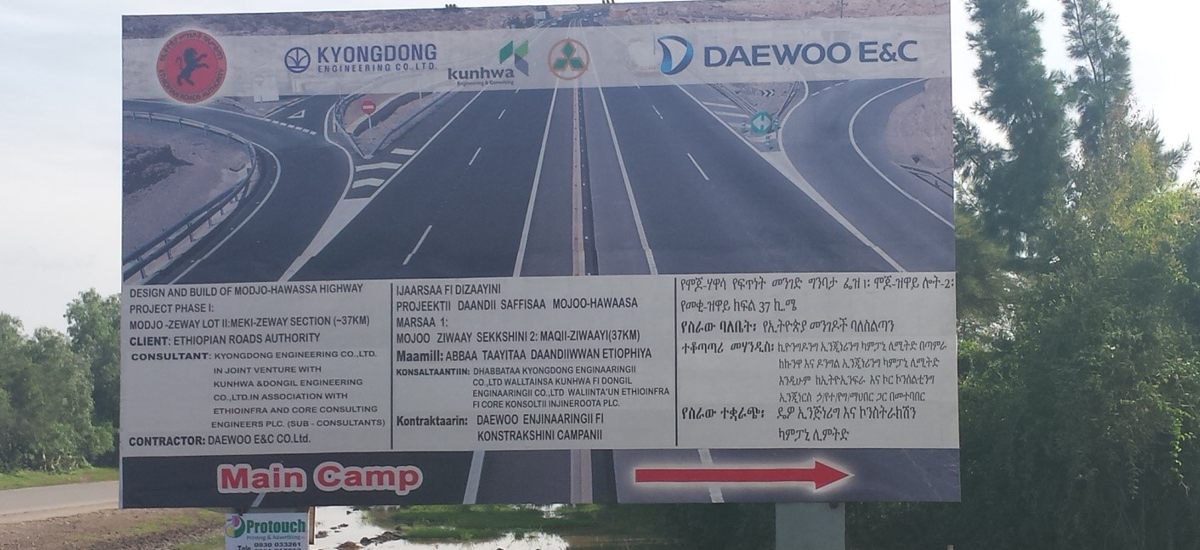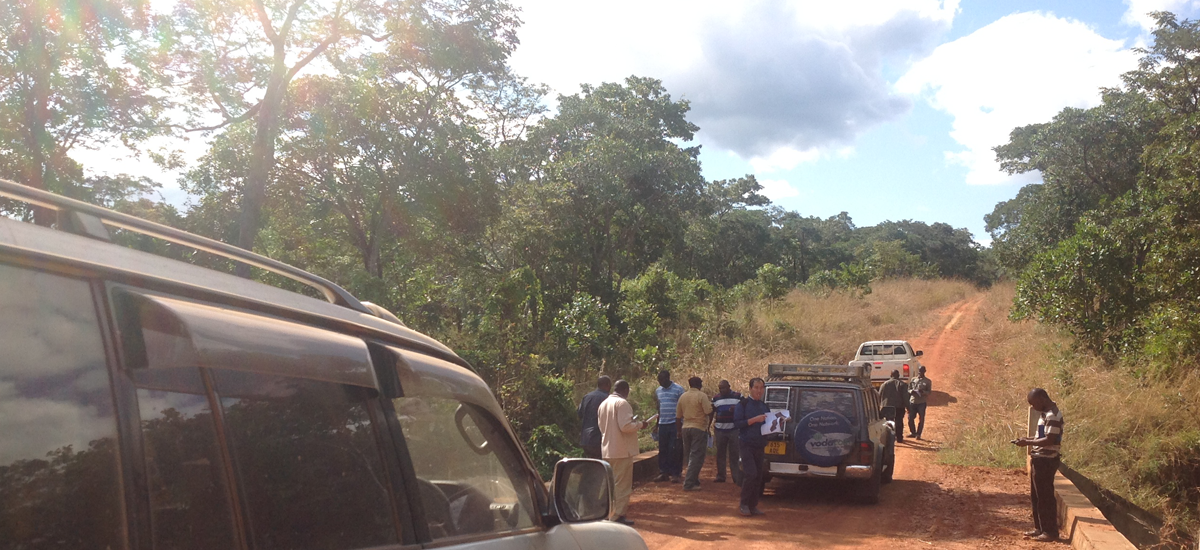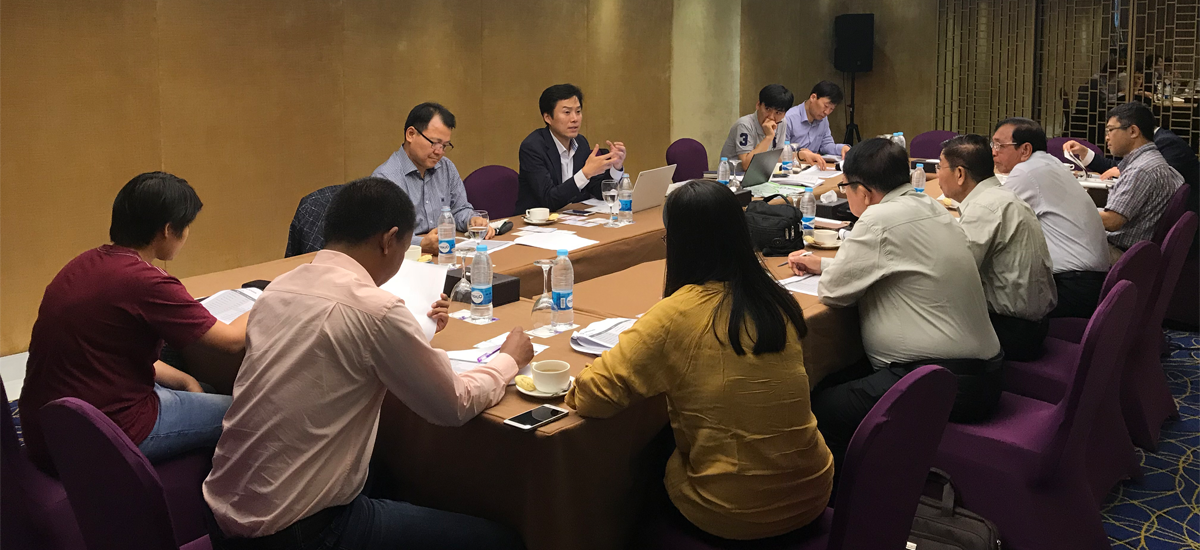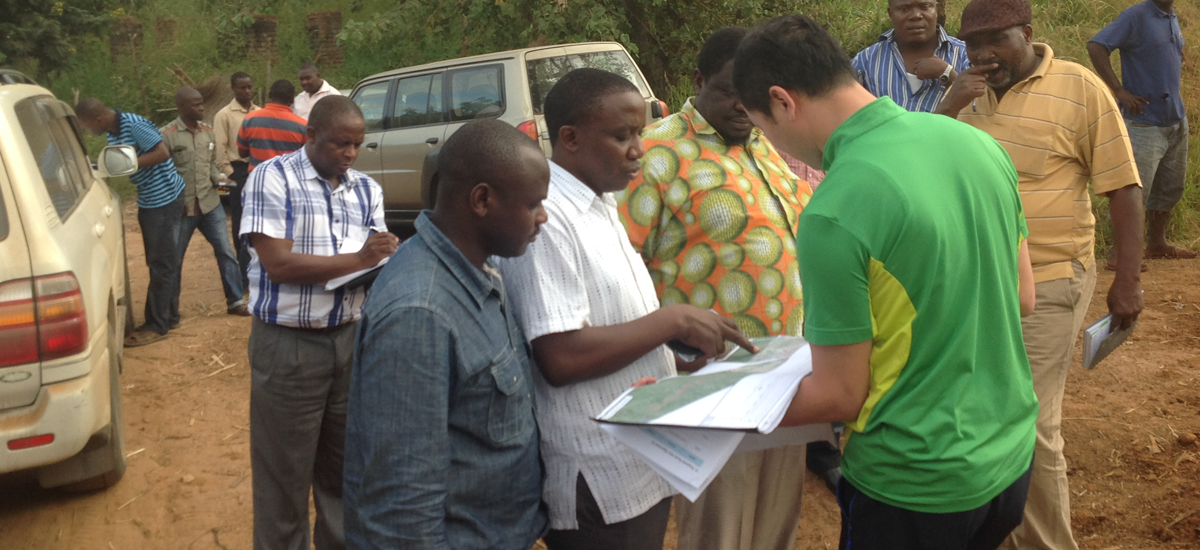 "We will be a leading partner in global markets."
KDEC has contributed to the infrastructure development of the country since its business kick off in 1988. With wide range of experience and frontier spirits in engineering disciplines, KDEC successfully launched its first overseas project in Algeria in 2008 and now still broadening global engineering markets to Tanzania, Ethiopia, Uganda, Kenya, Mauritius, Cote d'Ivoire, and Ghana in Africa.

Now, the core technical skills and exceptional human resources of KDEC have proven their excellence in global markets beyond Africa in the countries of Asia, Middle East, and Latin America. KDEC will keep going ahead its growth as a Global Top Tier Engineering Company on the basic concept of collaboration and competition with advanced global leading consultants.
Business Fields
· Road, Airport and Auxiliary Facility Construction
- Road, Highway and Traffic
- Urban Planning and Industrial Complex Design
- Water Resources, Water Supply & Sanitation and Waste Disposal
- Airport, Railway
- Environment, Landscape
- Port and Harbor
· Affiliation agreement with overseas business partners
- Germany / England
- USA / Australia
- Libya / Mauritania / Algeria / Ethiopia / Kenya / Tanzania
- Nepal / Laos / Myanmar / Bangladesh / Vietnam / Indonesia / China / Cambodia
- Azerbaijan
Major Project
The Ministry of Construction Public Works

Provision of Outside Infrastructure for Korea-Myanmar Industrial Complex, Myanmar
KMIC Development Co., Ltd.

Development Plan and Detailed Design of KMIC Development Project, Myanmar
K-EXIM

Feasibility Study of Salendar Bridge in Dar es Salaam, Tanzania

Feasibility Study for Infrastructure Development in Industrial Complex Project, Myanmar
Myanmar Korea Nyaung Hnitpin Development Consortium

Pre-Feasibility Study for Access Infrastructure of Nyaung Hnitpin Industrial Complex Project, Myanmar
Korea Overseas Infrastructure
& Urban Development Corporation

Feasibility Study for the New Town Development Project in Southern Yangon, Dala, Myanmar

Pre-Feasibility Study for Dala New City Development Project, Myanmar
Korea Environmental Industry
& Technology Institute

Feasibility Study of Water Supply and Sewer Treatment System of Eco Green City Project, Myanmar
Uganda National Roads Authority

Preparation of Expressway Development Master Plan (EDMP), Uganda
Ministry of Land use Planning and Environment

Finalization of the development plan for the new city of Boughzoul and development designs for the priority districts, Algeria

Detailed Engineering Design for preparation of Master Plan for Boughzoul New City in Algeria

Bouinan New City Development Master Plan Project, Algeria
National Agency of Motorways

Construction suvpervision for facilities and operation equipments of Est West expressway (Central Section), Algeria

Design Supervision of Connecting Highway between Mascara and East-West highway(section1) , Algeria

Design Supervision of the connecting Highway between East-West Expressway and Ghazaouet port on 13km, Algeria

Design Supervision of the road connecting between East-West expressway and Bejaia port on 100km, Algeria

Basic & Detailed Engineering Design for Highland Bypass (Tebessa-Batna) Project (220 km), Algeria

Detailed Engineering Design for Link Expressway between Bejaia Port and East-West Expressway Project(100km), Algeria
DPW, Skikda Wilava

Basic & Detailed Engineering Design for Skikda Expressway Project (40 km), Algeria

The Bridge Feasibility Study of the Intersection between NR No.44 ~ le 20Aout 55 road, Algeria
MTP

Preliminary Study, Basic and Detailed Designs for Link Highway of Benisaf Commercial Zone and East West Highway (80km), Algeria
Ministry of Land, Infrastructure and Transport,
Rep. of Korea

Preparation of National Road Network Master Plan, Cote d'Ivoire
Ethiopian Roads Authority

Preparation of Federal Network Master Plan, Ethiopia

Construction Supervision of Integrated Transport Program (EITP) Phase I (Lot1: Jimma -Chida Road Section, 82 km), Ethiopia

Preparation of Road Functional Classification for Federal and Regional Roads, Ethiopia

Construction Supervision of Modjo-Hawassa Highway Project; Phase I: Modjo-Zeway, Lot II: Meki-Zeway Section (37 Km), Ethiopia
Korea Environmental Industry
& Technology Institute

Preparation of Master Plan for Water Supply Improvement Project, Senegal
Korea Overseas Infrastructure
& Urban Development Corporation

Preparation of Master plan and Pilot project in Sihanoukvile, Cambodia

Feasibility Study for Smart City Development Project in Kota Kinabalu, Malaysia
Nepal Electricity Authority

Detailed Engineering Design and Construction Supervision for Access Road Upper Arun Hydroelectric Project-Phase I, Nepal
Ministry of Physical Infrastructure & Transport

Construction Supervison of SASEC Roads Improvement Project (SRIP), Nepal
National Land Transport Authority

Design, Supervision and Project Management for Grade Separated Junctions at Pont Fer/ Jumbo/ Valentina Roundabouts and A1-M1 link Road, Mauritius
Tanzania National Roads Agency

Improvement of Traffic Management in Dar-es-salaam City and Capacity Building, Tanzania

Supervision of Upgrading of Mtwara-Newala-Masasi Road (210km) including Mwiti Bridge: Package 1: Mtwara-Mnivata Section (50km), Tanzania

Feasibility study and Detailed Engineering Design for upgrading of Nyamirembe Port - Katoke Road (50km), Tanzania

Construction Supervision of upgrading of Mwigumbi-Maswa-Bariadi-Lamadi Road: Lot1: Mwigumbi-Maswa(50.3km), Tanzania

Preliminary Design and Feasibility Study for Construction and Operation of a Toll Road from Dar es Salaam (PPP), Tanzania

Feasibility Study, Preliminary & Detailed Engineering Design for Upgrading of Kidatu-Ifakara-Malinyi-Londo-Lumecha Road(512km), Tanzania

Detail Engineering Design for Upgrading of Loliondo-Mto wa Mbu Road (213 km), Tanzania

Detailed Engineering Design for Rehabilitation of Mafinga-Igawa Road (142km), Tanzania

Environmental & Social Impact Assessment, Detail Engineering Design and Preparation of Tender Documents for Upgrading of Loliondo-Mto wa Mbu Road (213 km)

Detailed Engineering Design and Preparation of Tender Documents for Rehabilitation of Mafinga-Igawa Road (142 km)
Export-Import Bank of Korea

Consultancy Services for Feasibility Study of Salender Bridge Construction in Dar es Salaam, Tanzania
Mauritius Road Development Authority

Consultancy Services for Design, Supervision and Project Management for Construction of Grade Separated Junctions at Pont Fer/ Jumbo/ Valentina Roundabouts and A1-M1 link Road
Azvirt Ltd.

Detailed Design of Bine Junction Bridge at Baku, Azerbaijan

Detailed Design of Merdakan junction Bridge at Baku, Azerbaijan

Detailed Design of Caldioli Underground Roads
GSSD

Construction Supervision for Tan Son Nhat - Binh Loi -Outer Ring Road Project

Construction Supervision for Nelson-arch Bridge Project
Korea International Cooperation Agency(KOICA)

Technical Assistance for Increasing the Readiness of National Capital Integrated Coastal Development Implementation and Investment of Indonesia

Feasibility Study for Karian Serpong Water Supply Project

Preparation of Master Plan and Feasibility Study of Karian Dam~Serpong Water Supply System

Preparation of Master Plan and Detailed Design(Phase 1) for the Establishment of the Industrial Complex in Boyolali Regency

Preparation of Master plan, Feasibility Study and Basic Design for drainage in Palembang city project
Ministry of Land, Infrastructure and Transport

Preparation of Master plan for Bitung Free Economic Zone
Korea Environmental Industry
& Technology Institute

Preparation of Improvement for Sewerage Master plan, Thailand
GS Saigon Development One-Member Limited

Construction Supervision Services for the Tan Son Nhat - Binh Loi -Outer Ring Road Project, Vietnam
Korea International Cooperation Agency

Feasibility Study for Central Expressay (Yangon-Ngayokekaung) Project, Myanmar

Feasibility Study and Basic Engineering Design for Myanmar Central Expressway (Yangon-Mandalay) Project, Myanmar

Preparation of Master Plans for Yangon-Hanthawaddy-Bago corridor and Yangon South-Western regional development, Myanmar

Feasibility & Implementation Study for Karian Dam-Serpong Water Supply BOT Project, Indonesia

Master Plan and Detailed Design (Phase 1) for the Establishment of the Industrial Complex in Boyolali Regency, Indonesia

Master Plan and Feasibility Study for the Improvement of the Palembang City Drainage System, Indonesia

Project for Establishment of Master Plans for Yangon-Hanthawaddy-Bago Corridor and Yangon South-Western Regional Development, Myanmar
Ministry of Land, Infrastructure and Transport

Bitung Free Economic Zone Master Plan, Indonesia
Myanmar-Korea Nyanung Hnitpin Development Consortium

Pre-Feasibility Study for Access Infrastructure of Nyaung Hnitpin Industrial Complex Project, Myanmar
Export-Import Bank of Korea

Feasibility Study for Infrastructure Development in Industrial Complex Project, Myanmar
Korea Environment Industrial Technology Corporation

Master Plan on Improvement for Sewerage in Thailand